Romania's former technocrat PM starts gathering signatures for electoral law reform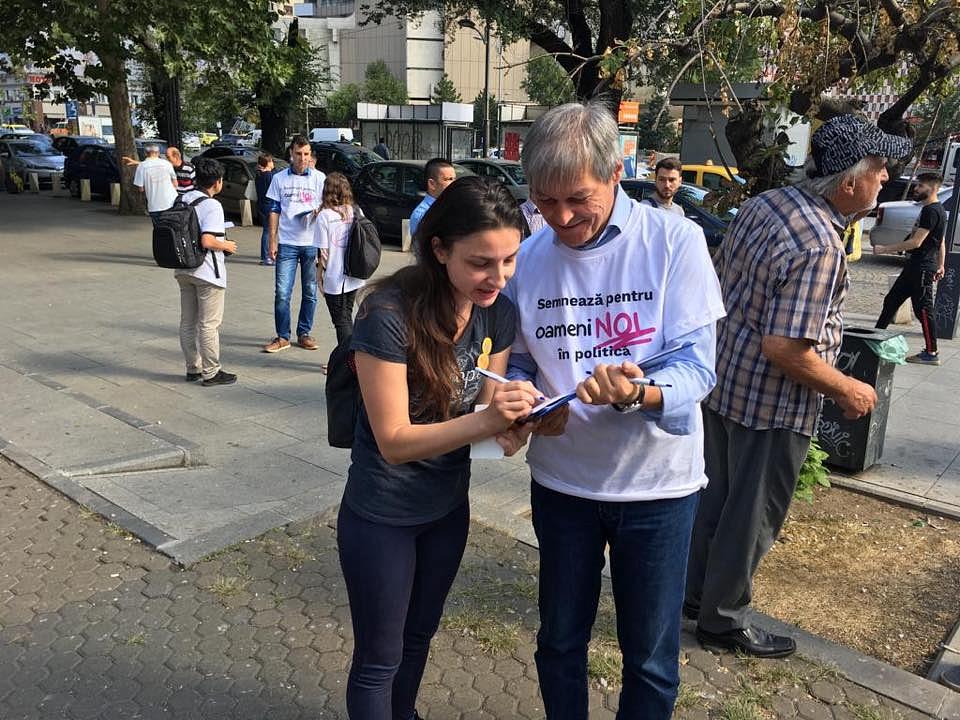 The Romania Together Movement, led by former technocrat PM Dacian Ciolos, and Save Romania Union (USR), one of the biggest opposition parties in the Parliament, started a campaign to gather signatures for an electoral legislation reform.
The two parties want mayors to be elected after two election rounds, not one, and ask for the elimination of electoral thresholds in local elections and in the elections for the European Parliament. Another goal is to allow Romanians abroad to vote more easily and to increase the number of MPs representing them in Romania's Parliament.
The initiative aims to create a legislative framework that would allow the renewal of the political class in Romania, Ciolos said on Tuesday, September 11.
"In the last year and a half, many Romanians convinced themselves that Romania needs a viable, positive and constructive alternative, which can only be achieved with honest and competent people in politics and with good laws," Ciolos said, according to local Agerpres.
USR president Dan Barna also said that Romania will have a chance when new people will join local politics as the country's main problem is the corrupt and incompetent political class.
USR also managed to gather one million signatures this year for changing the Constitutions and banning convicted people from official positions.
Former PM gathers signatures to simplify voting procedure for Romanians abroad
(photo source: Facebook / Mișcarea România Împreună)
Normal