One million Romanians sign initiative to ban convicted people from public office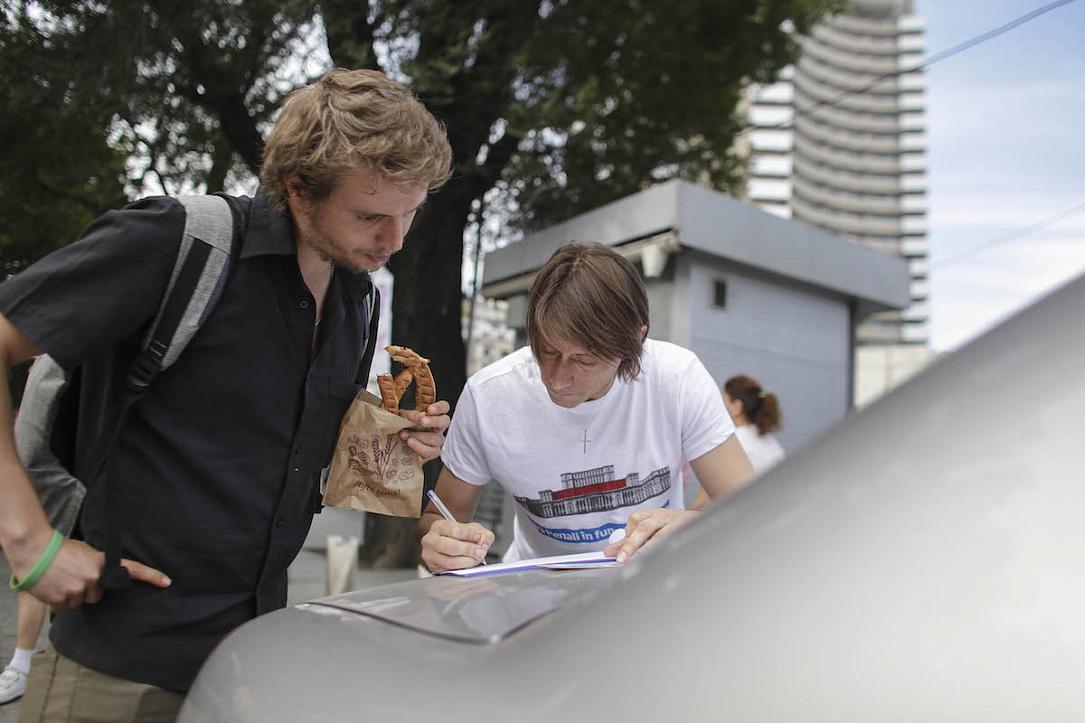 One million Romanian have signed a civic initiative to change the Constitution and ban convicted people from holding public office. The campaign was launched by opposition party Save Romania Union (USR) and was supported by several civic organizations.
Romanians from big cities, smaller towns and villages signed the petition, which was also supported by Romanians abroad, from Japan to the U.S., according to the initiative's Facebook page.
"Today, one million Romanians believe that Romania must be governed differently, more responsibly and with greater care," reads the message on Facebook.
The #FaraPenali hashtag was also embraced by antigovernment protesters and famous actors, bloggers and other personalities joined the 5,000 volunteers who gathered signatures in the last five months. The campaign also encountered many obstacles from local authorities, who tried to stop the signature gathering in some places.
According to the law, a civic initiative for a referendum must gather at least 500,000 signatures within six months to be forwarded to the Parliament. Moreover, the campaign must raise at least 20,000 signatures from 21 of Romania's 41 counties. The #FaraPenali campaign has met both criteria. The city halls will now have to check the lists with signatures for conformity and then the Parliament will decide when it will organize the referendum to ask Romanians if they agree to changing the Constitution so that convicted people are banned from public office.
#FaraPenali is not the biggest civic initiative of this kind in Romania, however. A few years ago, a group of organizations that advocate for traditional family values gathered 3 million signatures to call for a referendum for changing the Constitution and ban same-sex marriages. That campaign also benefited from a strong support from the Romanian Orthodox Church, as many priests also gathered signatures. However, although more than two years have passed since that moment, the Parliament hasn't decided yet when to organize the referendum.
Romania's ruling party leader wants referendum for traditional family at the end of September
(Photo source: Inquam Photos / Octav Ganea)
Normal