Over 650 people file complaints after riot police intervention during August 10 protest in Bucharest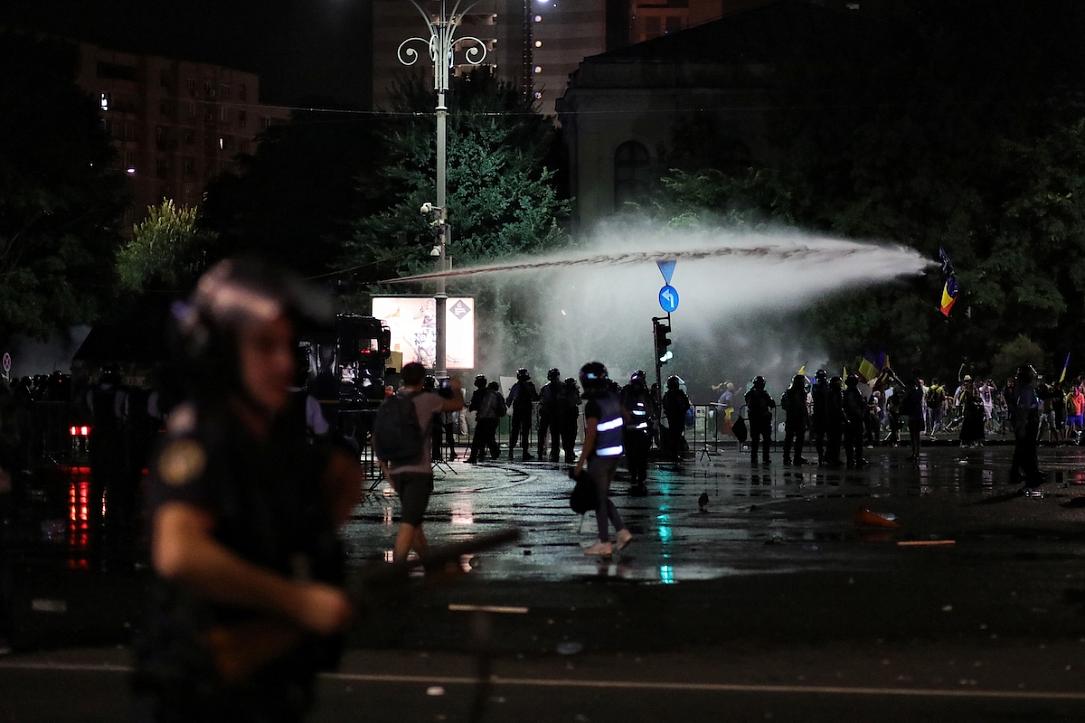 Over 650 people have filed complaints after the August 10 violent incidents in Bucharest, when the riot police moved against the protesters using force and tear gas due to several groups of violent protesters.
The military prosecutors investigating the incidents have been trying to identify the people involved in the violent clashes. Several administration officials have been heard in this case, including Bucharest prefect Speranta Cliseru, who issued the order calling for the riot police's intervention to clear the square and colonel Catalin Paraschiv, the commander of the Gendarmerie's special division, who was one of the gendarmes' coordinators during the events, local News.ro reported.
Over 400 protesters needed medical care after the riot police's intervention and many cases of brutality against peaceful protesters, including journalists and foreign tourists, were reported and posted in social media. Interior minister Carmen Dan has avoided taking responsibility for the gendarmes' coordination but she defended their actions saying they were legal, while trying to emphasize that the number of violent protesters was high and justified the forceful intervention.
Meanwhile, prosecutors investigating the assault on two gendarmes on the evening of August 10 have arrested two people, one who stole a gun from one of the gendarmes and another one who hit the two gendarmes.
Negative reports in international media continue after August 10 protest in Bucharest
Romanian PM writes to EC leaders that August 10 protest was an attempt to remove her cabinet
Romanian Gendarmerie answers to brutality accusations during August 10 protest
Romania's president and ruling party blame each other for violent incidents at diaspora protest
editor@romania-insider.com
(photo source: Inquam Photos/Adel Al Haddad)
Normal