Bucharest's Unirii Passage to be reinforced starting in 2025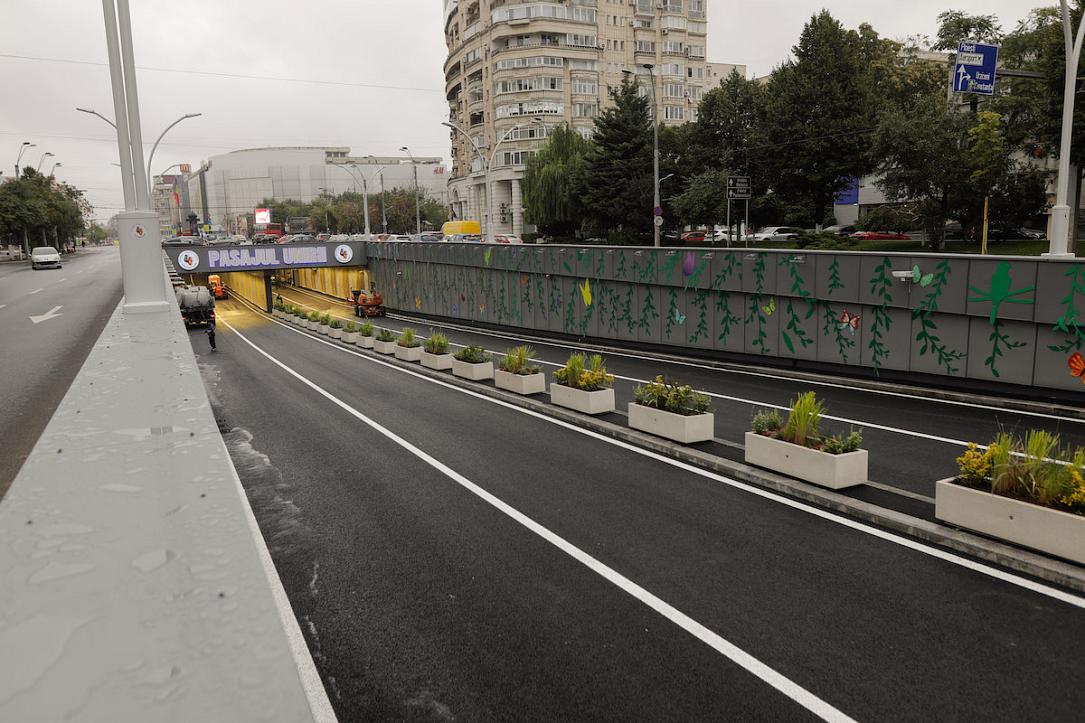 Bucharest's local authorities recently announced that the central Unirii Passage will be reinforced. The construction works are scheduled to start in 2025 and last for three years.
A new system has already been installed at the entrance of the Unirii Passage to warn drivers of vehicles taller than three and a half meters. Also, there are four restrictors equipped with video cameras and sensors. These measures have been taken after the numerous accidents that took place since the passage's reopening.
"All these measures are taken to reduce the number of incidents of this kind. We cannot guarantee that in a month or a year, there won't be people who will ignore the laser sensors, disregard the electronic displays, and try to take the shortest route," said District 4 mayor Daniel Băluță.
The underpass underwent consolidation works and was reopened in September 2022. Since then, however, it was the scene of numerous accidents, as taller vehicles were stuck in its ceiling, prompting the City Hall to station police at its entrances. In the past four months alone, 138 drivers of heavy-tonnage vehicles attempted to pass through the passage but were stopped in time by the police guarding the entrance. The most severe incident happened in December when a restrictor fell onto a bus carrying Greek tourists, killing one and injuring 24 others.
"This structure was built for different vehicle dimensions, not the ones we have today. The only intervention made, which people claim reduced the dimensions, was insignificant, a few centimeters at the upper part for this false ceiling," said Ionuț Răcănel, a representative of the certification team.
The restrictor system installed at the entrance from Dimitrie Cantemir Boulevard will be tested in the next three weeks. During this time, the police crew will still guard the entrance to the passage. The reinforcing project, which will also include the floor above the Dâmbovița River, is expected to start in 2025 and last for three years.
(Photo source: Inquam Photos | George Calin)
Normal