Central Romania city introduces tourist bus line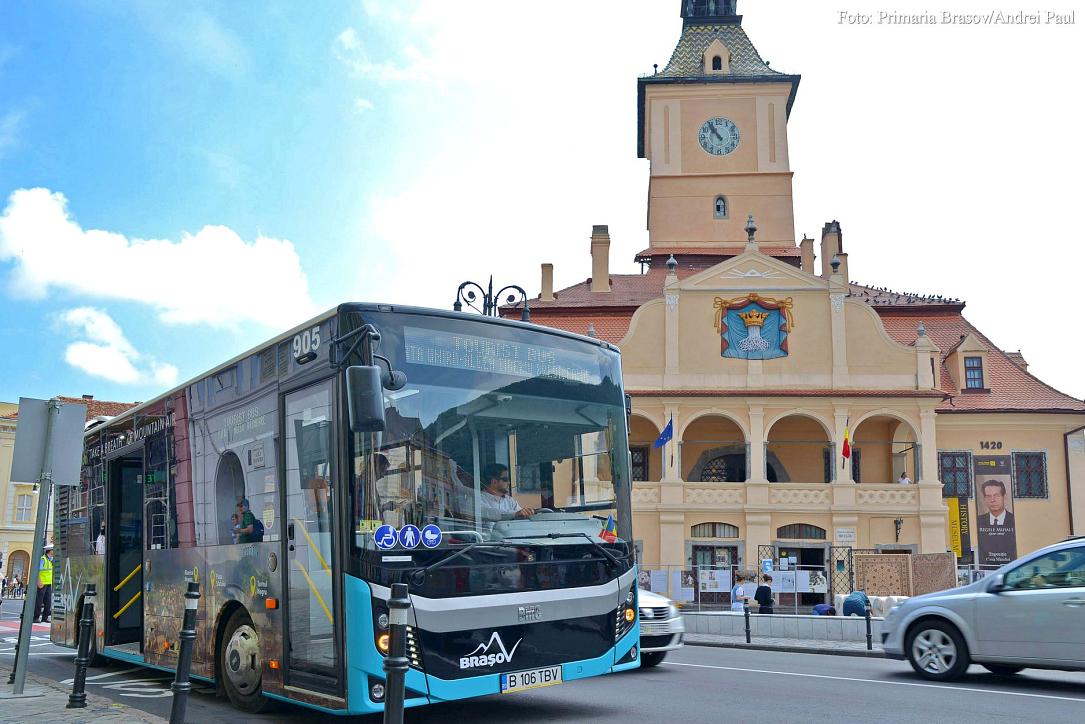 Braşov, a city in central Romania close to the mountain resort of Poiana Braşov, has introduced a hop-on-hop-off tourist line.
The line covers 6.8 km and runs to and from Livada Poştei, in the historical center of the city. The bus is equipped with air conditioning, wi-fi internet and a screen offering tourists information in Romanian, English and French on the sites they pass by.
The bus takes the following route: Livada Poştei –Mureşenilor (Piaţa Sfatului) Street –G. Bariţiu Street –C. Brâncoveanu Street  –Prundului  Street – Poarta Schei Street –N. Bălcescu Street –C. Dobrogeanu Gherea Street –T. Brediceanu Alley (Aleea de sub Tâmpa) –C. Dobrogeanu Gherea Street –N. Bălcescu Street –15 Noiembrie 1987 Boulevard – Agrişelor Street –Iuliu Maniu Boulevard – N. Iorga Street– Livada Poştei.
One ticket costs RON 10 (EUR 2) and can be used throughout one day. Tickets can be purchased from the bus driver or from the ticket booths in the Livada Poştei and Primărie (City Hall) stations.
The bus runs every hour, between 09:00 and 18:00. It is also available during weekends and legal holidays. The schedule can be checked here.
Bucharest tourist bus line starts running again this weekend
Tourist bus line in Romanian seaside city adds new sites to route
Brasov: Medieval heritage and gateway to mountain resorts
(Photo: Andrei Paul/ Primaria Brasov; photo source: RATBV SA Facebook Page)
Normal