Bucharest tourist bus line starts running again this weekend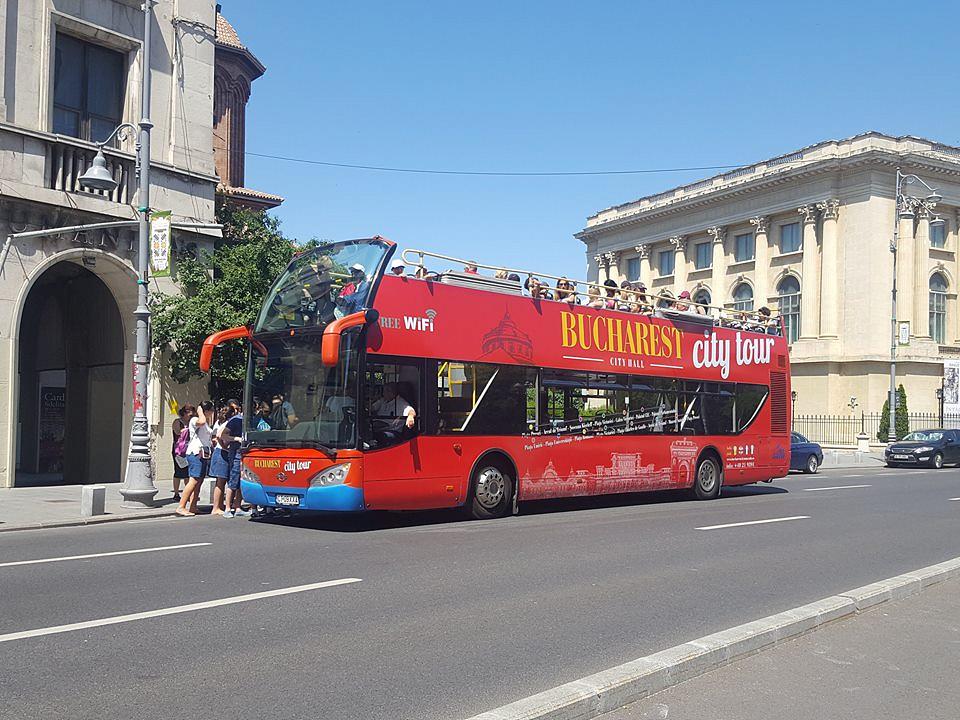 The Bucharest public transport company RATB is reintroducing the city's tourist bus line, Bucharest City Tour, beginning June 1st.
Four double-decker buses will run daily, every 20 to 25 minutes, between Piaţa Presei and Piaţa Unirii.
Each bus can seat 77 people, with 50 seats available on the platform. The buses run between 10:00 and 21:00. The hop-on-hop-off service will be available until October 15th.
The bus line runs on the following route: Piaţa Presei, The Arch of Triumph, Kiseleff Road, Victoriei Square, Calea Victoriei, CEC Palace, The Parliament Palace, Piaţa Unirii/Unirii Square, University Square, Romană Square, Victoriei Square, Charles de Gaulle Square, The Arch of Triumph, The Village Museum, Piaţa Presei.
A travel card can be purchase on board for RON 25 (EUR 5.3). Children younger than 7 benefit from free transport, while for children aged between 7 and 14 the trip costs RON 10 (EUR 2). The tourists can also use the Bucharest City Tour line by showing a voucher received from various RATB partners, such as hotels or tourism agencies.
The tourist bus line offers tourists an audio guide, in Romanian, English, French and Italian. This can be used with the help of equipment available in the bus or by installing a phone app.
The four double-decker buses of the Bucharest City Tour tourist line carried a total of 56,580 tourists in the 2017 season, 3.5% more than in 2016.
New bus line links Bucharest's main museums
Normal