Tourist bus line in Romanian seaside city adds new sites to route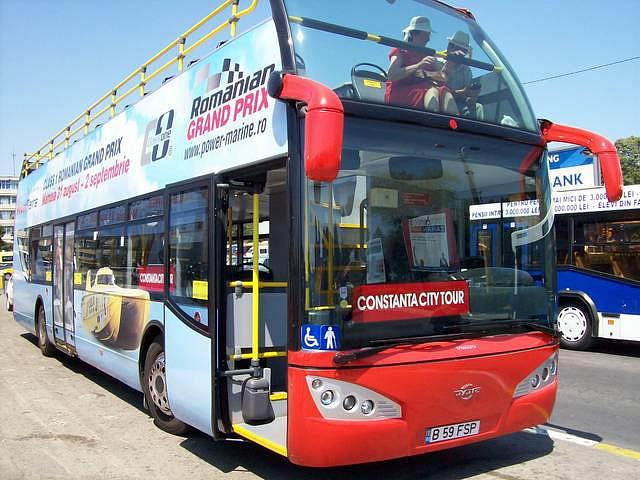 The Constanţa City Tour bus line starts running again beginning this weekend of April 28. With the new season, the tourists will also be able to see the historical sites in the city's port, among them the Anghel Saligny silos and the Maritime Station.
Four double-deck buses will be available for the May 1 holiday, running in between 09:00 and 18:00, every 30 minutes. Beginning June 15, six buses will run on the tourist line, which takes tourists to Mamaia, a resort close to Constanţa, in the city's north area.
The new route of the tourist line starts at the CFR Railway Station and goes through the Far Square – Gate 5 – Saligny Silos (in the port) – The Queen's Nest (in the port) – The Tomis Tourist Port – Elisabeta Boulevard – Termele Romane Street - Negru Vodă Street- Mircea cel Batrân Street – Mamaia Boulevard to the Turist Camp in the Mamaia Resort.
Some of the tourist sites included in the tour are the Old Maritime Exchange, the History and Archeology Museum, the Carol I Mosque, the Casino, the Aquarium, and the Genovese Lighthouse.
Tickets are priced RON 3 (less than EUR 1) and the hop on/ hop off principle applies to them. Tourists will be able to get off the bus to visit various sites and then continue their trip with another tourist bus, without paying for a new ticket.
(Photo: Travel in Constanta Facebook Page)
Normal