Romanian Brancusi sculpture boosts Christie's sales in the first half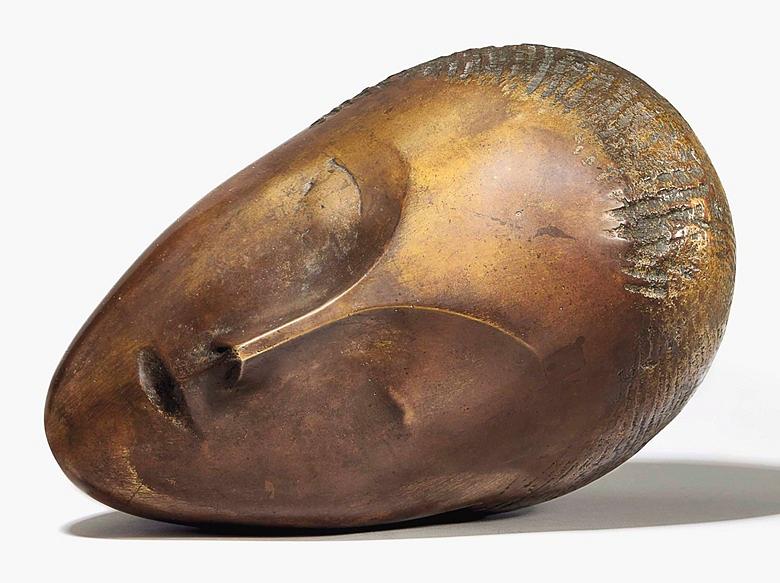 The overall sales of Christie's auction house amounted to GBP 2.35 billion in the first half of 2017, an increase of 14% compared to GBP 2.1 billion in the same period of the previous year. When expressed in USD, the sales went up by only 1%.
The top lot was La muse endormie, a 1913 bronze cast work of Romanian sculptor Constantin Brancusi, which was sold in New York for over USD 57.36 million (GBP 44.1 million). The sum was almost double the initial estimate price of USD 20- USD 30 million, and a new record for a sculpture of the artist.
La muse endormie is the first in Brancusi's series of ovoid sculptures, "marking the start of the artist's mature work and his advance towards pure abstraction," according to a Christie's presentation. "The form of a sleeping woman's head has been distilled into an almost perfect oval, the purity of outline marked only by subtle allusions to the physical features of the model."
Other expensive artworks sold in the first half of 2017 are Max Beckmann's Hölle der Vögel - sold in London for GBP 36 million, and Cy Twombly's Leda and the Swan - sold in New York for USD 52,88 million, the company announced in a statement.
Christie's registered an increase in the number of works sold over GBP 10 million in the first six months of 2017, with 38 lots sold compared to 14 from the same period last year. It also reported a 29% increase in the number of new buyers over GBP 1 million.
Spending went up across all regions, with American-based clients accounting for 35% of sale value, Asian clients for 35% and EMERI (Europe, the Middle East, Russia and India) clients for 30%.
"We are encouraged by these results, and continue to adapt our operations to this new international context. We look forward to a strong second half of 2017 and beyond, with preparations beginning for the Rockefeller sale in the spring of 2018," said Guillaume Cerutti, Christie's Chief Executive Officer.
Irina Marica, irina.marica@romania-insider.com
Normal