Brâncuși sculpture sells for record USD 57 million at New York auction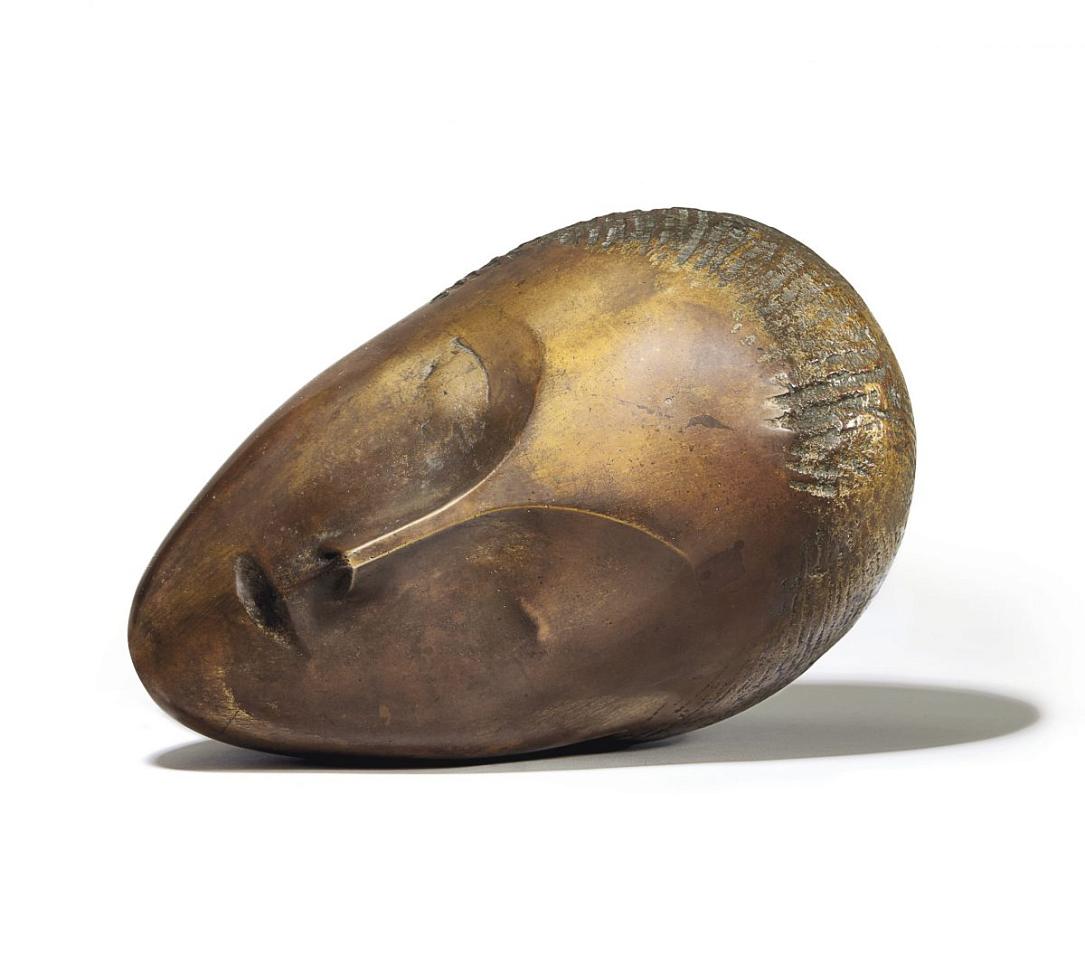 La muse endormie (Sleeping Muse), a 1913 bronze cast work of Romanian sculptor Constantin Brâncuși, sold for USD 57.36 million at Christie's Impressionist and Modern Art Evening Sale in New York on May 15.
The sum is almost double the initial estimate price of USD 20- USD 30 million, and a new record for a sculpture of the artist, after the Madame LR (Portrait de Mme LR) sold for USD 37.6 million at Christie's Paris in 2009.
La muse endormie was first conceived in marble in 1909-1910, and then cast by Brâncuși in six bronze versions by 1913. Two bronzes are housed at The Metropolitan Museum of Art in New York and The Art Institute of Chicago, and two works in the Musée National d'Art Moderne, Centre Georges Pompidou in Paris. Another bronze remains in a private collection.
The piece auctioned in New York came from the collection of French Jacques Ulmann, who acquired it in the 1950s.
The work sold "after nine minutes of vigorous competition from at least five bidders in the room and on the phones," The New York Times reported.
The Impressionist and Modern Art Evening Sale on May 15 totaled USD 289.1 million, and was described by Christie's as "the most successful auction for the category since 2010, and a 104% increase on May 2016."
The second-highest price of the night was paid for a 1939 Picasso painting. The Femme Assise, Robe Bleue, which sold for USD 45 million, is a portrait of Dora Maar, Picasso's lover and muse. Claude Monet's La route de Vétheuil, effet de neige, painted in 1879 and formerly owned by the pioneering New Orleans collector Hunt Henderson, sold for USD 11.4 million.
"Where we saw fabulous results were with works coming fresh to market," said Jessica Fertig, Head of Sale at Christie's. "Eighty-four per cent of the lots in the sale had not been on the market for 20-plus years. That is what all of our clients are looking for."
Brancusi masterpiece auctioned at Christie's New York this May
Normal