Big protest against Romania's governing coalition planned for May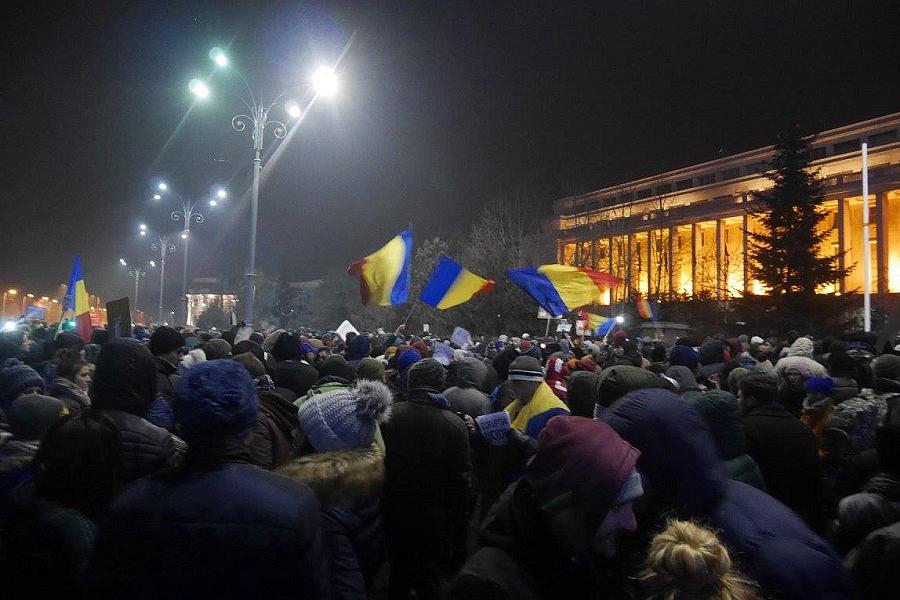 The Romanians are planning yet another big protest in Bucharest this May, against the governing coalition made up of the Social Democratic Party (PSD) and the Alliance of Liberals and Democrats (ALDE), which the organizers say failed to meet the promises made during the electoral campaign.
Similar to most of the street protests organized in Romania since early-2017, the Romanians are using social media to organize this new demonstration, which is called We want Europe not dictatorship! (Vrem Europa, nu dictatura!).
The protest is scheduled for May 12, and will be organized in Victoriei Square, in front of the government building, according to the Facebook event.
"Since taking over the government, the PSD-ALDE has failed to honor the promises made during the electoral campaign, having two other priorities: to keep their VIPs investigated by prosecutors out of prison and to establish in Romania a regime in which the rule of law and democracy are crushed by the force of political institutions. PSD-ALDE's actions and measures have the effect of taking Romania out of the European and democratic standards and throwing it in the league of the autocratic regimes in which the interests of those who have access to the political buttons come first and the society is deprived of its chance to punish their deviations," reads the protest's presentation on Facebook.
The organizers also list some of the ruling coalition's "antidemocratic actions," such as their repeated attempts to change the justice laws and the Criminal Code, their attempts to change the leadership of the National Anticorruption Department (DNA) and the General Prosecutor's Office, and projects such as the Defamation Law, which "are meant to cancel freedom of speech".
The protests started in early-2017 have continued this year with a first big street demonstration organized in January, when tens of thousands of people took to the streets in Bucharest to express their opposition to the recently adopted justice laws and the changes to the criminal codes prepared by the governing coalition. It was followed by a smaller protest on January 24, the day when Romania celebrated 159 years since the Unification of Romanian Principalities.
A few thousand Romanians also protested in Bucharest at the end of February, against the justice minister's decision to start the procedure to revoke the chief prosecutor of the National Anticorruption Directorate (DNA) Laura Codruta Kovesi. The president is to say if Kovesi should be revoked, and he said he would announce his decision after Easter.
Irina Marica, irina.marica@romania-insider.com
Normal