Tens of thousands join first big protest of the year in Romania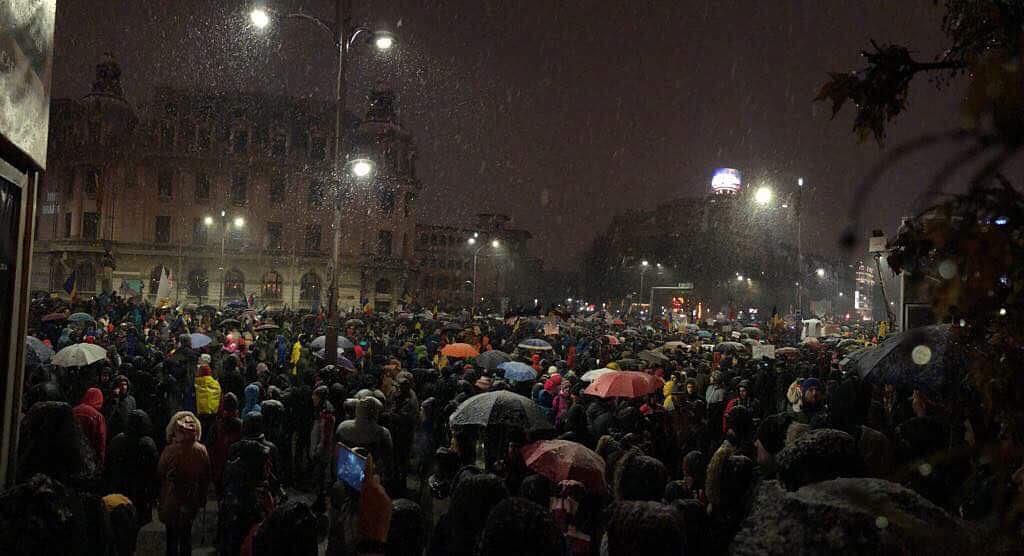 Tens of thousands of people joined the first big protests of the year in Romania, expressing their opposition to the recently adopted justice laws and the changes to the criminal codes prepared by the governing coalition.
This time, the protesters gathered in Bucharest's Universitatii Square, instead of the Victoriei Square, which has been the place of the biggest anti-government protests in Romania last year. They defied the bad weather and marched to the Constitutiei Square, shouting and carrying banners with messages against the governing Social Democratic Party (PSD) and its leader Liviu Dragnea. They lit up their phones and sang the national anthem and ended the protests around 9:00 PM.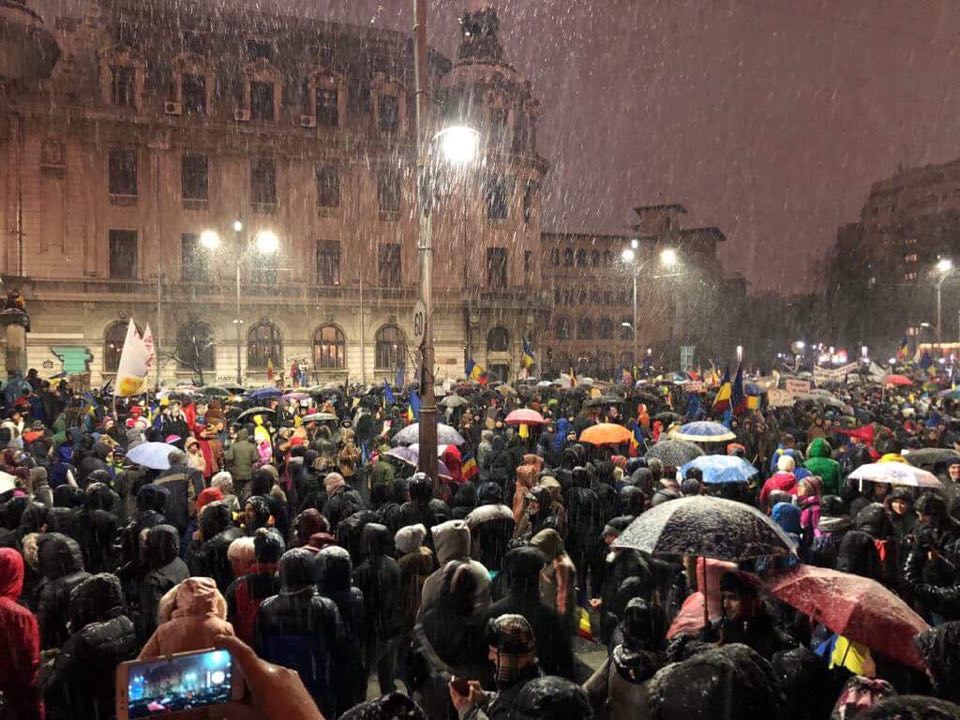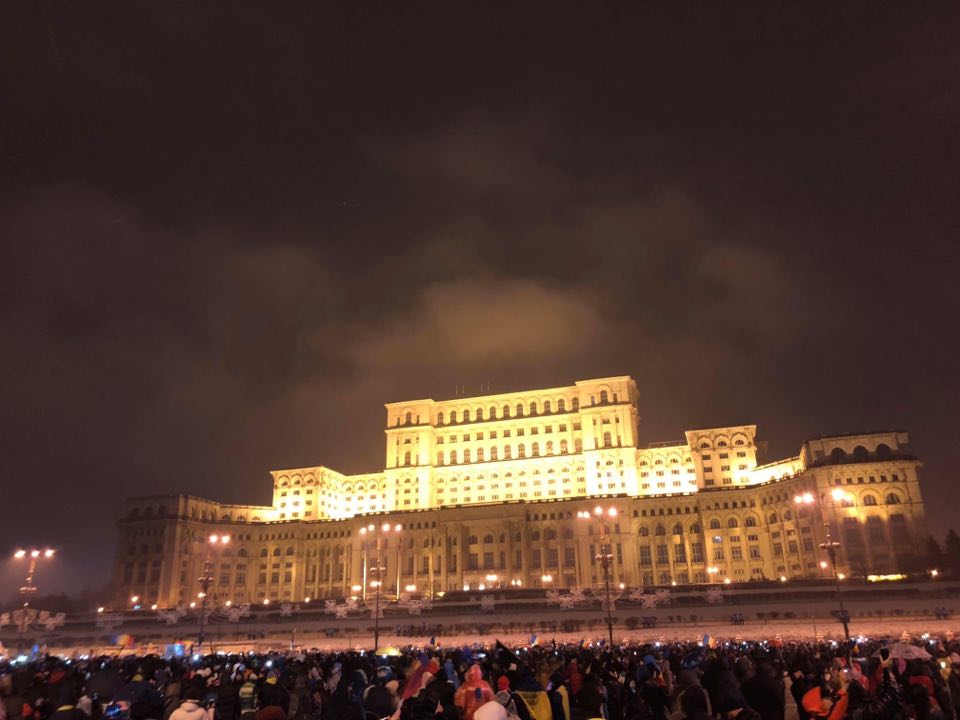 Between 30,000 and 60,000 people participated in the Bucharest protest, according to local media reports. Groups of protesters from all over the country came to Bucharest for this event, which was organized by local civic groups via social networks. A small group of people walked for ten days from Cluj-Napoca to Bucharest to join this protest. Thousands more protested in other big cities in Romania.

Protesters walk 450 km to Bucharest to join big protest next week

The protesters are mainly unhappy with the changes to the justice laws, which were adopted by the Parliament at the end of last year, and the new planned changes to the criminal codes. These new laws may weaken justice independence and undermine the fight against corruption in Romania, the protesters fear.

At the beginning of last year, massive protests in Bucharest and all over the country managed to block a Government emergency ordinance that aimed at partly decriminalizing abuse of office. However, the ruling coalition continued its plans of changing the justice laws and criminal codes in the Parliament, ignoring calls from the protesters and from Romania's foreign partners.

Despite being the protesters' main target, PSD leader Liviu Dragnea has managed to hold and consolidate his power. Last week, he changed his party's second prime minister in just one year. The appointed PM, Viorica Dancila, is a party member loyal to Dragnea and has no management experience, which has also angered the civic groups that support the protests.

Civic groups turn against Romanian president after PM appointment

Euronews: Protests in Romania haven't changed anything long-term

editor@romania-insider.com

(Photos by Oana Pascu)

Normal

-->