Photo gallery
Bucharest events: Art Safari exhibition to feature work of avant-garde artist Marcel Iancu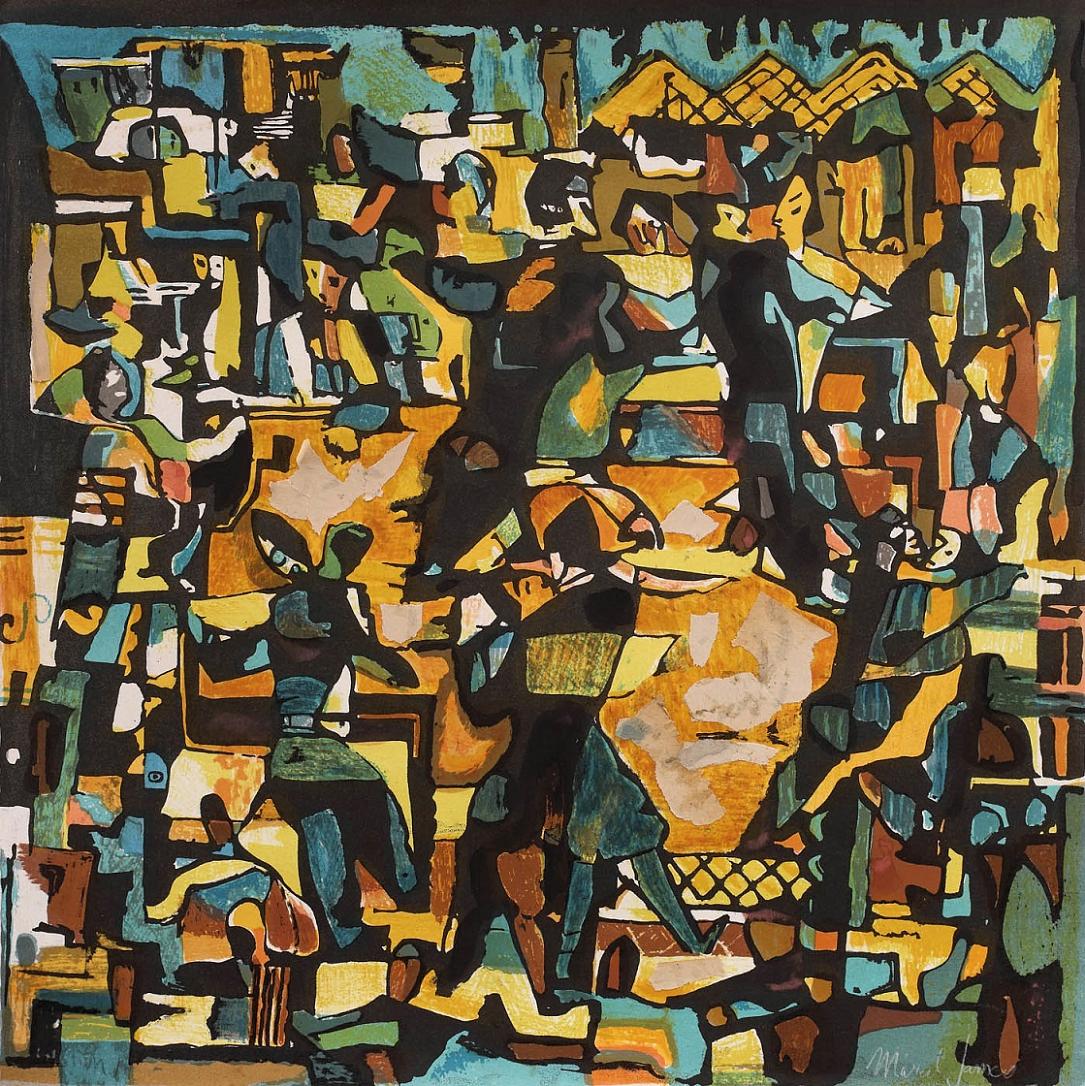 An exhibition focused on the work of artist Marcel Iancu, one of the personalities who guided and defined avant-garde art in Romania and Israel, will open at Art Safari next week.
The exhibition is curated by Raya Zommer-Tal, the director of the Janco Dada Museum in Ein Hod, Israel. The museum opened in 1983, one year before the artist's death.
Iancu was a complex personality, an artist with multiple vocations: painter, graphic artist, architect, and essayist. Born into a Jewish family in Bucharest in 1895, he left for Switzerland in 1914 to study. He studied mathematics at first, but gave it up one year later in favor of architecture, at the Polytechnikum Academy in Zürich.
In 1917, he took part in the first Dada exhibition at the Dada Gallery in Zurich, alongside Hans Arp, Giorgio de Chirico, Paul Klee and Tristan Tzara. In 1919, he founded the Artistes Radicaux group together with Hans Arp, Alberto Giacometti and Emmy Hennings.
During his Zurich period, Iancu embraced the Dada movement. He later migrated to the Cubist-Constructivist language. His 1933 work, Cathédrale, is quoted as an example of his artistic shift to moderate Modernism, with Expressionist accents.
In 1922, Iancu returned to Romania, where he became one of the foremost supporters of avant-garde art. All the while, he continued to exhibit throughout Europe, in Zürich, Paris, Berlin and Warsaw.
During his time in Bucharest, he designed numerous modernist buildings, striking for the city's landscape at the time. Inspired by Le Corbusier's revolution and functionalist trends, he designed buildings such as the Fuchs Villa or the Juster House. Between 1922 and 1938, he designed more than 40 buildings in Bucharest, most of them family houses.
In 1941, after the passing of the anti-Semitic legislation, he moved out of the country and settled in Israel.
"The life of the multidisciplinary artist Marcel Iancu can be divided into two chapters: the first 46 years in Europe, followed by 43 years in Israel. The Art Safari exhibition covers works from both periods; it is the first comprehensive exhibition of his 70 years of artistic activity, staged in the country of his birth. A comparison of the two chapters in his life shows us that, although images may have evolved, the landscapes can be different and the colors changed, the hand holding the brush and the stroke have the artist's unique touch, unchanged throughout his life," Raya Zommer-Tal explained.
This year's edition of Art Safari, the event's ninth, takes place between May 12 and August 7 at Dacia Romania Palace in Bucharest. Besides the work of Marcel Iancu, the event will present exhibitions showcasing the work of Theodor Aman, Pablo Picasso, Salvador Dali, Barbara Klemm, and Irina Dragomir.
(All photos courtesy of Art Safari)
simona@romania-insider.com
Normal