Romanian-born attorney starts as head of US Patent and Trademark Office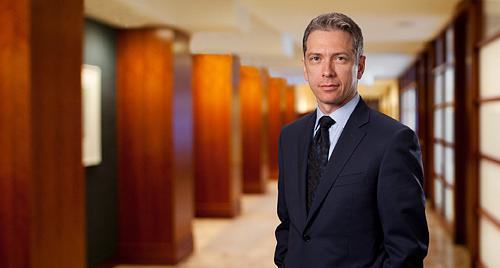 Romanian-born intellectual property attorney Andrei Iancu took over as Under Secretary of Commerce for Intellectual Property and Director of the United States Patent and Trademark Office (USPTO) on February 8.
Iancu, who was nominated by President Donald Trump for this position last August, was unanimously confirmed by the US Senate last Monday.
In his new role, Iancu will provide leadership and oversight to one of the largest intellectual property offices in the world, with over 12,000 employees and an annual budget of over USD 3 billion. He will also serve as the principal advisor to the President, through the Secretary of Commerce, on domestic and international intellectual property policy matters.
"Andrei's diverse intellectual property background and leadership will prove invaluable to the USPTO's efforts to bolster economic growth and promote American innovation," said Secretary of Commerce Wilbur Ross.
"I look forward to working with Andrei and the rest of the USPTO team."
Prior to joining the USPTO, Iancu was the Managing Partner at Irell & Manella LLP, where his practice focused on intellectual property litigation. He has also taught patent law at the UCLA School of Law. He holds a J.D. from the UCLA School of Law. He also has a M.S. in Mechanical Engineering and a B.S. in Aerospace Engineering, both from UCLA.
editor@romania-insider.com
Normal