Accor to bring newly launched Handwritten Collection hotel brand to Bucharest next year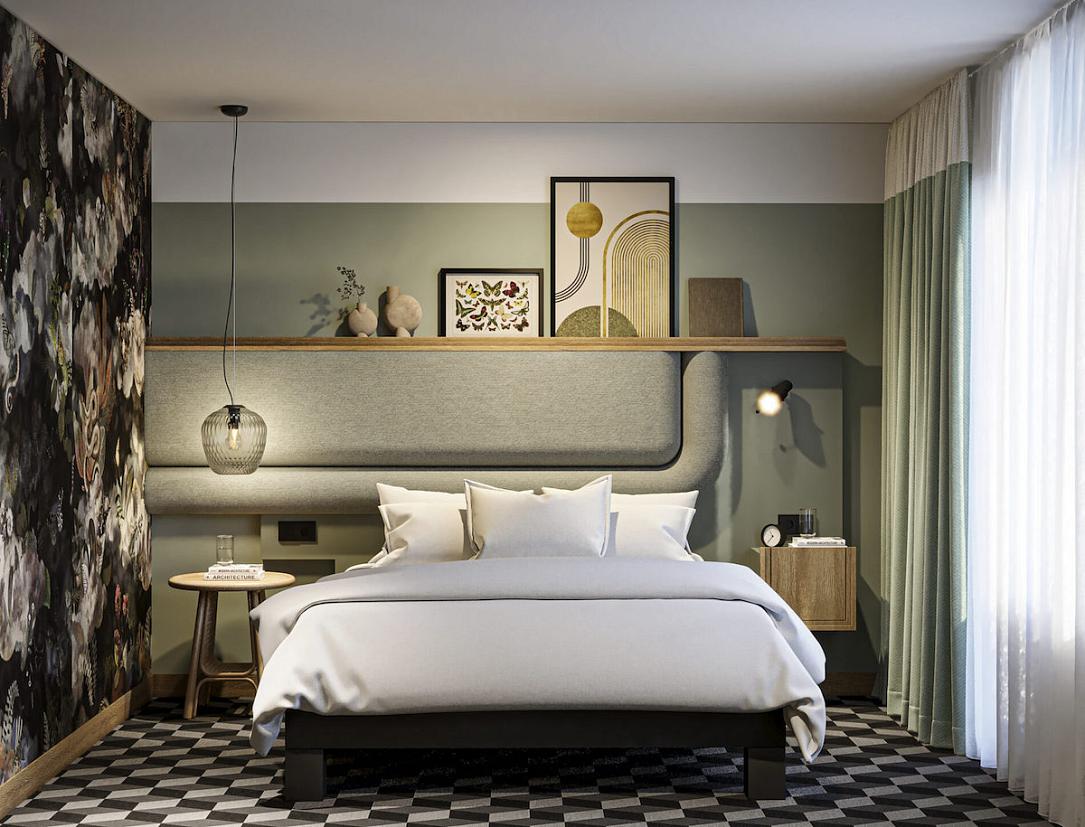 Leading hospitality group Accor added a new brand to its network, Handwritten Collection, with the goal to open more than 250 hotels by 2030. The group's plans also target Romania, with a new Handwritten Collection hotel set to open in Bucharest in 2024.
Accor said it already has over 110 Handwritten leads globally, totalling more than 11,500 rooms, including 12 secured signings, with five properties expected to debut throughout the first trimester of 2023.
Handwritten Collection properties are scheduled to open over the next several months in China, France, and Australia.
"Additional properties will open throughout the remainder of the year and beyond, including Hotel Les Capitouls Toulouse Centre, France; Oru Hub Hotel, Handwritten Collection in Tallinn, Estonia; Square Lodge Hotel La Roche sur Yon, Handwritten Collection in La Roche-sur-Yon, France; Sunrise Premium Resort, Handwritten Collection in Hoi An, Vietnam; Paris Montmartre Sacré Coeur, Handwritten Collection in Paris, France, as well as properties in Bucharest, Romania and Madrid, Spain," reads the press release.
Accor says the new brand is a "global portfolio of charming bespoke hotels that offer an intimate and stylish hospitality experience." It will bring together hotels with individual personalities, intimately reflecting the character of the people who love and look after them.
Moreover, the new brand is also designed to focus on the needs of independent hotel owners. With a current conversion rate of 80%, the bulk of properties joining Handwritten Collection will be conversion projects rather than new builds, requiring a simpler transition and ramp-up process and a more sustainable growth and development mode.
"In 2022, Accor signed on average globally more than one hotel per day and opened nearly one hotel per day. We aim to continue this growth by anticipating the needs of our guests and aligning with the investment criteria of our partners and owners. Independent hotels are increasingly seeking the strength of Accor's powerful sales, distribution and loyalty platform to increase their revenue and assist them in optimizing their costs whilst retaining their own distinctive personality and offering a highly qualitative product, service and experience," said Camil Yazbeck, Global Chief Development Officer, Premium, Midscale, Economy, Accor.
In turn, Alex Schellenberger, Chief Marketing Officer, Premium, Midscale, Economy Brands, Accor, said: "Our aim, beyond delivering a truly authentic guest experience, is to support the growing number of independent and boutique hotel owners looking to boost their global profile, connect with more audiences and grow their revenue without losing their identity."
Accor is a world leading hospitality group consisting of 5,300 properties and 10,000 food and beverage venues throughout 110 countries.
irina.marica@romania-insider.com
(Photo source: Accor)
Normal