Wine tourism: 15 wine cellars and vineyards you should visit in Romania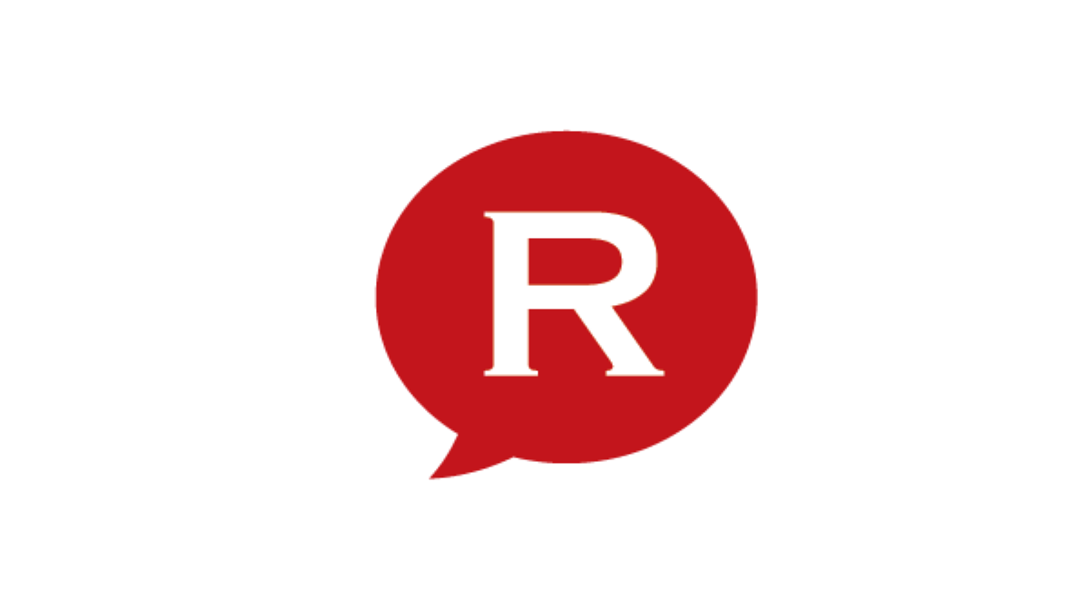 Wine tourism is not yet very well developed in Romania, but the fact that some of the country's most beautiful wine cellars and vineyards are not yet known to large groups of tourists can make a trip there even more worthwile. We've chosen some of Romania's wine cellars and wineries where you can go for shorter or longer stays, depending on their accommodation offers. Have we missed anything?Drop us a line at corina@romania-insider.com. Feel free to comment about some of the places you've already visited.
Buzau-Prahova area (2- 3 hours drive from Bucharest)
Lacerta Winery, Fintesti, Buzau
A recently opened winery, Lacerta winery in the village of Fintesti, in Buzau is a beautiful place where you can spend an afternoon. They don't offer accommodation there, but you can find some pensions nearby, if you must. Although it's just a two-hour drive from Bucharest and you can return the same day. The winery is located in Fintesti, near the town of Buzau. The winery also includes a mansion, built in 1901, called Dorobantul, based on the plans of Romanian architect Ion Mincu. The hilly location offers a wonderful view of the vineyards. You can schedule a wine tasting between Thursday and Sunday, 10,00 to 15,00 hours. All you need to do is fill in this form.  It is in Romanian but pretty easy to figure out. Wine tastings costs RON 29 for three types of wines and RON 49 for six types of wines.
Halewood, Rhein Winery in Azuga, Prahova ACCOMODATION ON SITE
The Rhein & Cie Azuga 1892 winery will reveal the story of a traditional Champagne. This is a place where you can also spend a night, renting one of the 15 rooms of the Rhein pension. The rooms have a view over the 2o-hectare park surrounding the pension. You can get in touch with the winery there by calling Eleonora Pinta +40 742 205 537 or e-mailing azuga@halewood.com.ro. The winery's address is 24 Independentei St, Azuga, Prahova county. It will cost you RON 18 per person to visit the place, be briefed about the Champagne making technology and taste three types of wines.
Halewood, Urlateanu Mansion & Cellar, Urlati, Prahova
The Urlateanu Mansion is located on the top of a hill in Urlati, Prahova county. The mansion includes a wine cellar where Halewood keeps the red wine in oak barrels. The mansion and the wine cellar were built in 1922 and restored in 1999. For visits and wine tastings, a group of six people minimum is required. If you want to eat there, you should order in advance. Visits and wine tastings for Saturday and Sunday should also be announced. Your contact person is Claudia Marinache, +40 745 652 292, urlati@halewood.com.ro. The exact address of the mansion is 2 Maruntisului St. Urlati, Prahova county.
Rotenberg Cellars, Ceptura, Prahova county
The Rotenberg winery is located between the villages of Ceptura and Fantanele, in Prahova county. The winery and the cellar can cater to groups of under 12 people, for RON 60/4 wines/person, or RON 80/6 wines/person. For larger groups, the prices are of RON 40/4 wines/person and RON 60/6 wines/person. VIP wine tastings include wines from the barrels, comparison between different years, for the price of RON 200/person. You can choose the traditional horse and carriage rise in the vineyard, for RON 12/person, or the car ride through the vineyard, for RON 15/car. Week-end visits require booking in advance: 0751 227766, 0751227767, 0758997700, sales@rotenberg.ro . How to get there: On DN 18 Ploiesti – Mizil- Buzau, after Albesti – Paleologu villages and Loloiasca, turn left to Ceptura.
Tohani Wine Cellar, Gura Vadului/Tohani village, Prahova county
While the vineyard is located in Tohani village, in Prahova county, the company has listed its Brasov address, where you can also taste its wines. 62 Nicolae Balcescu St., contact person Alexandru Marinescu, head of sales, 0721 21.51.28, alexandru.marinescu@crama-tohani.ro. The vineyard is located in the Dealu Mare area, which is popular for the vineyards.
Varfu cu Dor winery, Gura Vadului, Prahova county
In the middle of the vineyards, the winery await tourists. A mansion is currently in renovation to offer accommodation as well. Visits can be scheduled for Mondays, Wednesdays and Fridays between 10,00 and 16,00 hours. You need to book the visit three days in advance at office@dealumare.ro.
Seciu Winery, Boldesti – Scaieni, Prahova ACCOMMODATION ON SITE
The Seciu house (hotel and restaurant) and wine cellar complex can be used for parties or special events, as well as just for accommodation if you're traveling in the area. It is 20 km away from Ploiesti, in the middle of the vineyards. To get in touch with them, call 0733.961.806, 0244.210.360, or e-mail office@casaseciu.ro.
Dobrogea area
Clos des Colombes Winery, 23 August Village, Constanta county ACCOMMODATION ON SITE
French Anne Marie Rosenberg, who comes from the Champagne area, created a winery and lodging facility close to Olimp seaside resort in Romania. There, you can visit the winery, taste wines as well as dine in the local restaurant. You can also book one of the three rooms available. Package prices vary between RON 290 and RON 1,080, depending on the number of nights, for two people, with breakfast included. The restaurant and the winery is in the middle of the eight-hectare vineyard.
For reservations, go here.
Murfatlar Winery, Murfatlar Village, Constanta county
Close to the Danube – Black Sea channel, the Murfatlar vineyard is one of the best known in the country and representative for the Dobrogea region. There, one can visit the winery and the vineyards, the wine museum and the wine cellar. Professional wine tastings can be organized, with explanations in Romanian or English. A tasting would include 5 to 8 wine samples from different years. To get in touch with them, call +40241.706.850 or e-mail office@murfatlar.com.
Vrancea – Iasi area
Beciul Domnesc Cellar, Odobesti, Vrancea county (Vincon Vrancea winery)
Beciul Domnesc Cellar in Odobesti has a collection of over 100.000 bottles of collection wines, the oldest one dated from 1949. It is not the only wine cellar in Odobesti. There are up to 20 wine cellars there, giving shape to an underground city. Beciul Domnesc is one of the most well known, also a historic monument. According to documents, this cellar has been around since the age of kind Stephen the Great – the 15th century. The exact location is on 5 Beciul Domnesc St., Odobesti.
Cotnari winery, Cotnari, Iasi county
Going up north to the Iasi area, one finds the Cotnari vineyard. They don't offer accommodation, but their offer is quite extensive for wine tasting and meals. For visitors who choose a package only with the visit and tasting (without meal), the minimum group is of 10 people. For visitors who want also the meal, the minimum group is of 20 people. On Saturdays and Sundays, the minimum group is of 40 people. The menu for lunch or dinner is composed of two dishes and dessert, coffee, water, wine, cherry brandy, but you can also create your own men. You have to get in touch with them, three days prior to arrival. Phone: +40-232-730-393, Fax: +40-232-730-205. Package prices vary between EUR 15 and EUR 55 per person, including various activities. office@cotnari.ro, contact@cotnari.ro, sales@cotnari.ro. There are several places you can visit in the area: the Catalina castle, a Thracian-Dacian fortress, the Cucuteni – Cotnari Archeological Complex, Despot Voda's Church Ruins, Saint Parascheva's Church, The Campanella Castle and the Baiceni Hermitage.
Transylvania area
Jidvei winery, Jidvei, Alba County ACCOMMODATION ON SITE
The Jidvei vineyard is located in the Tarnave rivers area, expanding over 2,000 hectares. It is just several kilometers from Alba Iulia and 150 kilometers from the Dacian fortress Sarmizegetusa. In this location, you can visit the winery. The complex also includes a castle in a nearby village, Cetatea de Balta. The castle, dating back from the 16th century, was rebuilt several times in the following centuries. The current owners have also renovated it. A wine cellar is available there, for tastings and dinners. Accommodation can also be booked. Call +40258.881.881, +40258.881.666, or e-mail office.jidvei@jidvei.ro. You have to call in advance if you want to visit the castle. Address for the winery 34 Garii St, Jidvei.
Recas Winery, Recas, Timis county
A visit to the Recas winery in Timis, 17 kilometers from Timisoara, includes trips to the vineyard itself, the presentation of the wine making technology, a visit to the wine cellars, as well as the wine tasting. You can either go for the simple wine tasting, or for the ones which also include a traditional menu. In the autumn, when the grapes are ripe, tourists can see first hand how the wine is made. You can get in touch with Marius Pasca for more details, telephone 0744.366.146/ +40 256.330.296
Muntenia & Banat area
Agricola Stirbey, Dragasani, Valcea County
The Prince Stirbey domain in Dragasani, in Valcea county, can entertain you with visits to the wine cellar, wine tastings, as well as traditional food items from the region. The group of visitors should have between 5 and 15 people. Here's a map to ease your access to the Stirbey winery. The winery is owned by Baroness Ileana Kripp – Costinescu and Baron Jacob Kripp.
Oprisor Cellar, Oprisor, Mehedinti county (Carl Reh Winery)
One can visit the cellar and even find lodging here on a plateau which offers a beautiful view of the vineyard. You won't find many road indicators pointing you in the right direction to find this winery, but calling in advance to ask for directions and using your GPS/Google maps will definitely help. 0040 252 390 907, Email: oprisor@crama-oprisor.ro
BONUS
Cricova underground wine city, the Republic of Moldova
If you're willing to expand your visit across Romania, we'd like to recommend a place in the neighboring country the Republic of Moldova (you will need your passport, as the country is not part of the European Union). Cricova, also called the wine city, is located 30 km away from the Moldavian capital Chisinau. The beauty of it is that this wine city is underground. It has wide streets, deposits and wine tasting rooms, with galleries expanding over 80 km. The large cellar holds the national wine collection. Six tour packages are available. Tours are held in Romania, Russian, English and French. Ungureanu St., Cricova, cricova.vin@gmail.com, Reservations in advance by phone: +373.022..44.12.04, +373.69.07..77.34
(P) Wine tasting tours and information about the Dealu Mare wine area - City Compass Tours & Events - Find out more
editor@romania-insider.com
Normal