Viral "I miss you" message lit up in London also gets response in Bucharest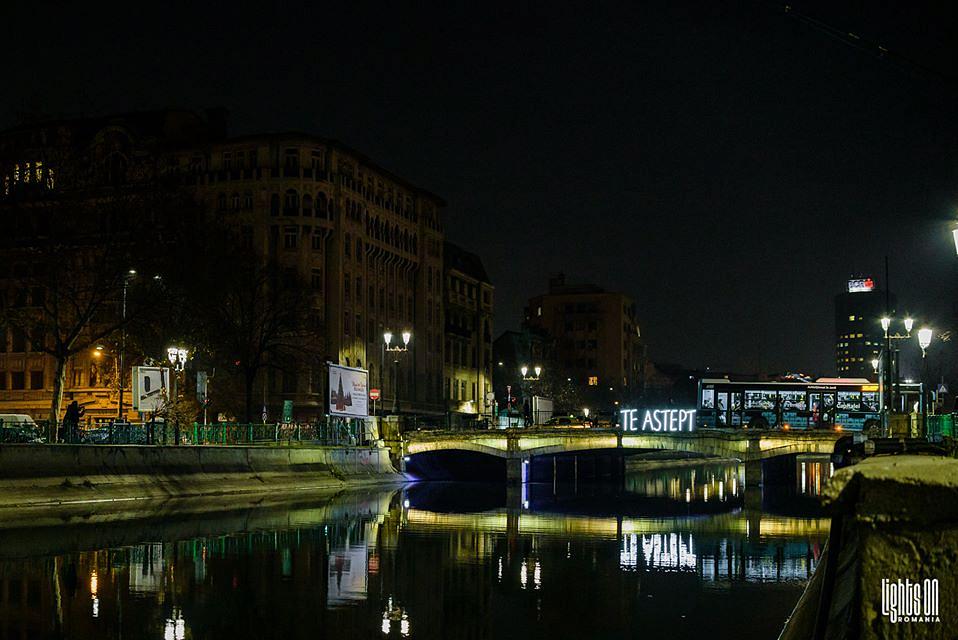 A light installation spelling the message "Mi-e dor de tine" (I miss you), which was dedicated to the Romanians living abroad, was lit up in London in mid-November. Later the same month it got a response in the Romanian city of Cluj-Napoca, when the message "Si mie" (Me too) was lit up in the city.
On December 10, yet another light installation was lit up on the Izvor Bridge in Bucharest, this time with the message "Te astept" (I'm waiting for you).
"The wait is over. The Te Astept (I'm Waiting for You) installation is here. It is here to complete the dialogue between Mi-e Dor de Tine (I Miss You, London) and Si Mie (Me Too, Cluj-Napoca). It is here to create a bridge between those who left and those who stayed. It is here to be a source of longing, emotions, and joy," representatives of the Lights on Romania Festival wrote on Facebook.
The "Te astept" message will remain in Bucharest until January 26, 2020.
The first 'I miss you' message in London became viral on the Internet during the first round of the presidential elections in Romania. The installation is located in the Canary Wharf financial district, close to the Reuters headquarters.
(Photo source: Facebook/Lights On Romania; photo credit Vladimir Pogonariu)
Normal
For a decade, Romania Insider has been your platform of choice for reliable information on all things Romania. We have always been proud of our ability to bring you bias-free reporting but this hasn't always been easy. We have been thinking about making some changes and can't imagine doing this without your feedback.
For this, we would appreciate it very much if we could borrow 2 minutes of your day to fill out this survey.
Thank you for reading Romania Insider!