Romanian PM's adviser says central bank governor should quit his job: He outreigned the Pope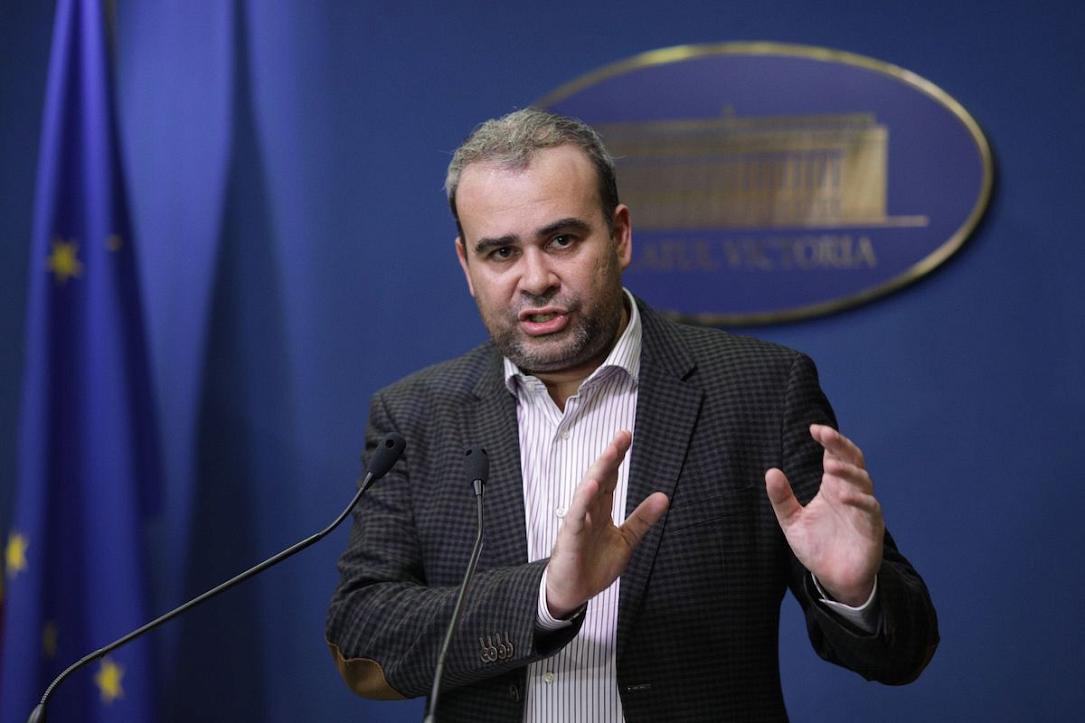 Mugur Isărescu, Romania's National Bank (BNR) governor, should withdraw from his post, Darius Vâlcov, a former finance minister and a current economic adviser to prime minister Viorica Dăncilă, said.
"I think we could talk for 2, 3, 4 days about the aspects he can be criticized for. Maybe there are commendable aspects, I am sure there are, but, after such track record, let's be realistic; I mean he outreigned the Pope, he outreigned whoever you want. At some point, we need to acknowledge our limitations and let others, younger [step in]," Vâlcov said in an interview with the public television TVR, quoted by G4media.ro.
When asked what Isărescu has against him, Vâlcov answered that the governor "probably sees [him as] a person who calls things as they are."
He also compared the relationship between the Government and the central bank to the legend of Master Manole. The legend focuses on a builder, whose work collapses every night until he sacrifices his wife to see the construction stand.
"If you look at what the Government and BNR have done over the past two years, we are getting closer to the legend of Master Manole: someone keeps building, and this is the Government, and someone keeps demolishing it overnight or takes away a part of the results, and here we are referring to BNR," he said.
Vâlcov also outlined the profile of the future governor, who should collaborate "outstandingly" with the Government.
The future governor "should be extremely well prepared with respect to the current monetary and financial market, with very good relationships, collaborate outstandingly with the Government, with other state authorities," according to Vâlcov. At the same time, the future governor should "wish the well of the people" and tell the banks that Romania "had the highest workforce productivity in Europe, according to the OECD report."
Tensions between the Government and PSD on one side and BNR on the other side started at the end of last year when the Government adopted an emergency ordinance that levies a so-called "tax on greed" upon local banks. The tax, which applies to local banks' financial assets, has a variable rate depending on the level of interbank exchange rates ROBOR. Governor Mugur Isarescu openly criticized this initiative, calling it a "bomb" that is difficult to understand and a "mischief". He said the new tax negatively impacts the flexibility and efficiency of monetary policies and won't help the Government.
Mugur Isarescu, 69, has been Romania's National Bank governor since 1990, with only a one-year pause (from December 1999 until December 2000), when he was prime minister. His current mandate ends in September. Romania's Parliament appoints BNR board members.
editor@romania-insider.com
(Photo: Inquam Photos/ Octav Ganea)
Normal