US military arrive from Poland at Mihail Kogălniceanu base in Romania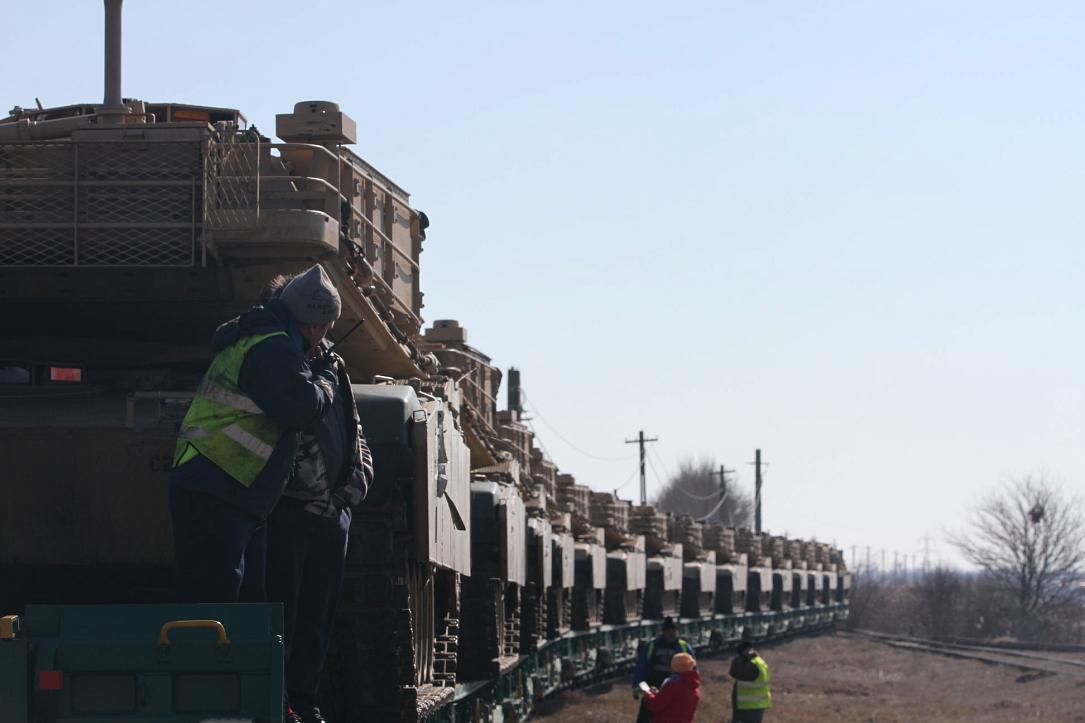 Military from the US land forces in Europe have arrived from Poland at the Mihail Kogălniceanu Air Base in Constanţa county, as part of the US commitment to secure NATO's eastern flank, in the Atlantic Resolve operation, the National Defense Ministry (MApN) announced.
The approximately 500 military are part of the 1st Battalion, 16th Infantry Regiment (1-16), 1st Armored Brigade Combat Team, 1st Infantry Division. They will take part in multinational exercises alongside military of the Romanian land forces. They are equipped with M1 Abrams tanks and M2 Bradley infantry fighting vehicles.
At the same time, 100 military and CH-47 Chinook, AH-64 Appache, UH-60 & HH-60 Black Hawk helicopters from the 1st Combat Aviation Brigade will also arrive at the Mihail Kogălniceanu base. Together with military from the Romanian air forces, they will perform joint and multinational training.
The US units will be stationed in Romania for nine months. Afterwards, they will be replaced by other units. Besides Romania, the 1st Combat Aviation Brigade deployed military in Germany, Latvia and Poland.
Meanwhile, over 1,100 military will take part in the first multinational exercise organized by the Romanian naval forces this year. Titled Poseidon 19, the exercise takes place between March 1 and March 8, in Romanian waters and international waters in the western part of the Black Sea. Military from Bulgaria, Germany, Spain and Turkey will take part.
(Photo: U.S. Army photo by Spc. Yon Trimble/ 1st Armored Brigade Combat Team, 1st Infantry Division Facebook Page)
editor@romania-insider.com
Normal