US companies employ nearly 110,000 in Romania, ambassador says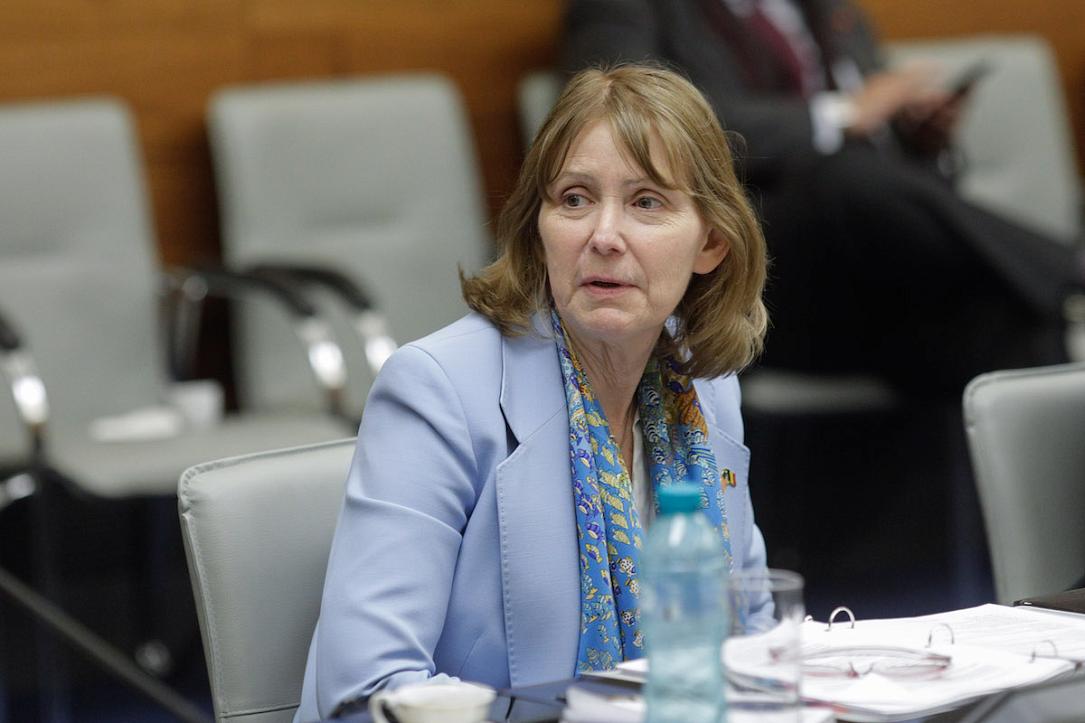 The US ambassador to Bucharest, Kathleen Kavalec, recently said that she advocates for fair treatment of companies and investors in Romania, highlighting that there are 960 American firms operating in the country, together employing nearly 110,000 people.
Kavalec said that reforms, including those in the Resilience Facility, help Romania to develop, and that they have the support of the United States.
"Amplifying our commercial and investment ties is a priority of mine. Before coming to Romania, I met with dozens of American companies to better understand the opportunities and challenges they face when expanding their business activities or entering the Romanian market. Now that I am here, I intend to continue those discussions in as many forums as possible," said ambassador Kathleen Kavalec in a speech cited by HotNews and delivered on Thursday in the presence of Romanian prime minister Nicolae Ciucă and Social Democrat leader Marcel Ciolacu at the General Assembly of the American Chamber of Commerce in Romania (AmCham).
"I intend to make efforts to expand the presence of American companies and investments in Romania," she added. "I will advocate for fair treatment of companies and investors, and my team will continue to support Romania's efforts to fight corruption and strengthen the rule of law."
She said that there are currently 960 American companies present in Romania, employing nearly 110,000 people. "However, I know that there is still a lot of room for growth. And AmCham Romania is our most appreciated partner in boosting this growth," the US ambassador mentioned.
Kavalec also said that the focus will be on energy security, infrastructure development, and digitization at the upcoming Three Seas Initiative Investment Fund Summit. She argued that countries in the Black Sea region must reach their "full potential as a strategic link between Europe and Central Asia," given Russia's aggression in Ukraine.
The diplomat stressed the need for Romania to continue reforms, including those provided by the National Recovery and Resilience Plan, as a way to boost economic competitiveness. She mentioned Romania's opportunities in green energy, health, and information technology and promised US support in this regard.
(Photo source: Inquam Photos/George Calin)
Normal