"Ukraine's victory would give a chance to the Russian people": former Ukrainian PM Yulia Tymoshenko on Ukraine, Russia and the war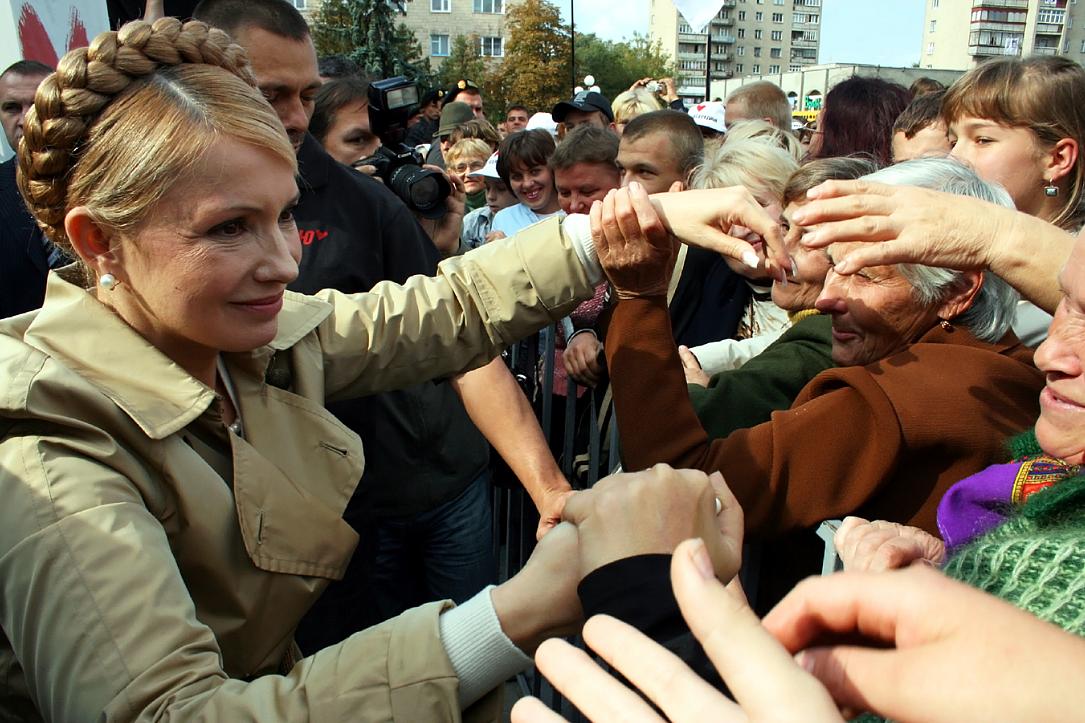 Yulia Tymoshenko, the first woman to have been appointed prime minister of Ukraine and a long-time opponent of Russian influence in the region, sat down with Romania Insider for an interview on the war in her country and its impact after the Third Annual Romanian Business & Investment Roundtable held in Bucharest. She was a speaker at the event, which was organized by The Economist.
Tymoshenko was an architect of the 2004 pro-democracy Orange Revolution and served as prime minister of Ukraine between 2007 and 2010. That year, she ran for president and came in second place, obtaining 45% of the votes in the runoff against Viktor Yanukovych.
After her time in office, Tymoshenko was sentenced to seven years in prison in what the European Court of Human Rights deemed to be an arbitrary and unlawful trial. She spent two and a half years in prison, most of the time in a detention hospital, before being released following the Maidan revolution of 2014 that expelled Yanukovych from power.
The former PM spent the following years embroiled in Ukrainian politics, coming second again in the presidential elections of 2014. The next time she ran, in 2019, Tymoshenko finished third, after Volodymyr Zelensky and Petro Poroshenko. In 2020, Tymoshenko contracted Covid-19 and had to be moved to intensive care. She survived and, two years later, was awoken by the sound of Russian bombs falling near her house in Kyiv. The next morning, she went to the presidential administration along with other senior opposition figures and forged a united front with her former opponent, Zelensky.
Always a fighter, Tymoshenko contributed to the united front that Ukrainian leaders put up against the invasion. She continues to plead for Western unity and support for Ukraine in the face of Russian aggression, and previously said that the invasion only bolstered her drive for making Ukraine part of NATO.
Russia's invasion of Ukraine is now in its second year. How has the war changed hearts and minds in Ukraine?
This war changed more than just the hearts and minds of the Ukrainians. I believe it changed the hearts and minds of many people in the world. We didn't expect this war, of such scale, and when at 4 AM in the morning we started to hear explosions, [we realized] bombs were targeting Kyiv. My husband and I were awoken by these huge explosions, pretty close to our house. But what I noticed when I moved from my house to the parliament – and I had noticed this already in the morning – were the lines of men waiting at conscription centers. At the same time, in the first days of the war, there were huge lines of cars carrying women and children who were trying to escape this war zone, fighting for the lives of their children. Many of them had almost nothing with them.
I would like to use this opportunity to thank the Romanian Government and the Romanian people, who helped Ukrainians in these first days and weeks of the war. As we know, about 3.5 million Ukrainians crossed Romania before going further to the west. Ukrainians will always remember this help, and how Romania and its people were standing with Ukraine.
This war made Ukrainians more united. We understood that our unity is an important force, a condition in fighting with our enemy. Our fear has been transformed into anger, and then anger transformed into a strong commitment and courage to fight. We are losing many lives every day and there are many people and families who are mourning their lost relatives. Still, we go forward and we are fighting.
By mid-January 2023, the US had given Ukraine military aid worth USD 46.5 bln, followed by the UK (USD 5.1 bln), and Poland (USD 2.55 bln). Germany and France are further down in the ranking. What does this tell you?
The first thing that this order indicates is that before the war, both Germany and France, especially Germany, were very much involved in bilateral trade and business projects with Russia. Germany developed their dependence on the Russian energy supply. That was probably one reason why they behaved as they did. Becoming dependent on authoritarian regimes in such important domains as energy was clearly a grave mistake. Therefore, I believe it took more time for both France and Germany to make this change in behavior and perception regarding these dependencies, but their policy towards Russia changed radically as of now, and it made a U-turn.
It's not incidental that on February 24, on the day of the first anniversary of this war, it was chancellor Scholz who made a public statement, saying "Putin has already strategically lost." I believe that was a final goodbye to the former policies and dependencies that such countries as France, Germany, but also Italy, had before the war.
Unity should not be shattered. It is important to have unity among the Ukrainian people and likewise, it is equally important to have unity in Europe and between Europe and the US, because this is the major precondition of the final victory. I'm very happy that both France and Germany contributed to building and maintaining this unity.
You also said you believe that Russia does not have the resources to invade another country. As you may know, Russia has been linked to attempts to destabilize Moldova. Do you believe Moldova is in danger, even if not by an all-out invasion?
Russia does not have the military resources to invade or attack other countries because all of its military resources are currently deployed in Ukraine. As a result of this one year of war we, in a way, significantly disarmed Russia's military, but it cost us a lot of lives.
The aggressive substance of Russia's policy, however, is not changing, and they're spreading their metastasis to other countries. Moldova is vulnerable and suffering because of this, and it is at risk. They can't attack Moldova today with arms, but what they are doing is trying to destabilize Moldova from the inside using various instruments.
I want to remind you that first, in his speech in 2007 at the Munich Security Conference, and then, days before he ordered a war against Ukraine, Putin demanded that NATO infrastructure be brought back to the line of 1997. In this way, he basically indicated that it's not just about Ukraine. He is threatening countries of eastern and south-eastern Europe, but also Baltic countries. These countries are also at risk.
Yulia Tymoshenko at the event in Bucharest
What will Ukraine look like in five years' time and what does that future depend on? How about Russia?
On February 24, many leaders made a statement saying that Putin has already lost. This is an important point of departure signaling that Putin will not be able to achieve his goals. But we have to finish our job. Based on the most recent meeting at the Ramstein platform, we have an indication of an increase in the supply of weapons [to Ukraine], a major precondition for the beginning – it is a matter of mere months already – of a major counteroffensive of Ukraine which, we believe, may result in a definitive victory by the end of this year. In five years, I believe Ukraine will be a member of the European Union, a member of NATO. It will be one of the successful, prosperous European countries.
The future of Russia will depend on the Russian people themselves. If they will still tolerate and support authoritarian regimes like the current one, I don't see how Russia could survive as a state. There will be impulses that may lead even to the fragmentation of Russia. Still, there is a chance that they may choose different leaders that will bring Russia to a more normal situation. I firmly believe that Ukraine's victory would give a chance to the Russian people so that they return to normal life, a civilized behavior abroad, and have Russia finally become part of the civilized world. In a nutshell, Ukrainians will give Russians this chance, but whether this chance will be used is totally up to them.
(Photo source: Mykola Komarovskyy | Dreamstime.com)
Normal