Romanian salt mine, on U.S. magazine's list of "subterranean wonderlands"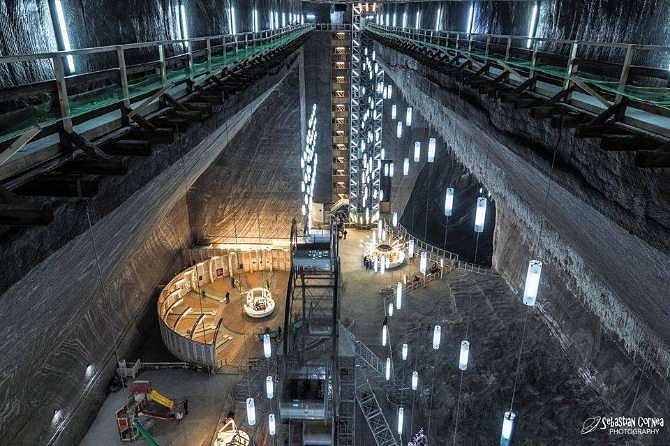 The Turda Salt Mine, a popular tourist site in western Romania's Cluj county, has been included on a list of Five Abandoned Mines Transformed into Subterranean Wonderlands, published by Smithsonianmag.com.
The Smithsonian is the official journal of the Smithsonian, a group of museums and research centers administered by the United States Government.
The Turda Salt Mine, which opened in the 17th century, was used as a bomb shelter during World War II, and as a storage space after the end of the war. It was turned into a theme park after 1992, and now includes a museum about the mine's history, a Ferris wheel, a mini golf course, a lake with paddle boats, a bowling alley, an amphitheater, sports fields and ping pong tables.
The Turda site is listed alongside Mines and Meadows in Pennsylvania, U.S., Wieliczka Salt Mine in Poland, Louisville Mega Cavern in Kentucky, U.S., and Zip World Slate Caverns in Wales, U.K. The list is available here.
Over 600,000 tourists visit Romania's Turda salt mine
Romania's Turda salt mine to be part of a touristic circuit in Europe
editor@romania-insider.com
Normal