Travel planner: Ramet Monastery– the Cathedral of Romania's Apuseni Mountains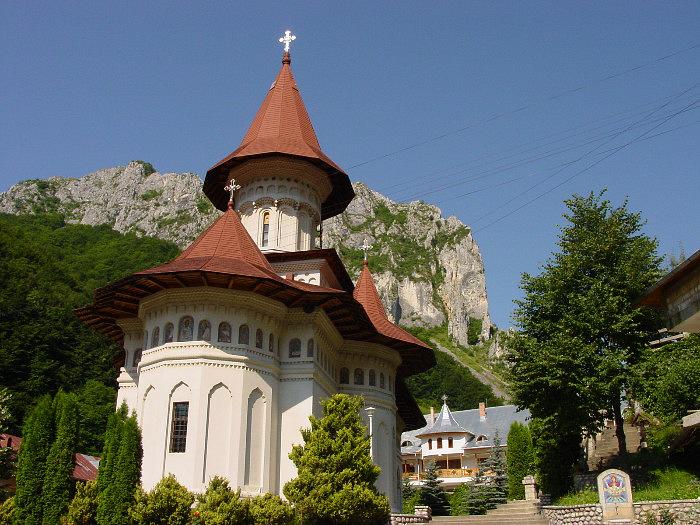 Guest writer Mariana Ganea travels to Alba county to visit the Ramet monastery, one of the oldest monasteries in Romania's Transylvania region.
Because the summer holiday is near, I'd like to suggest a very peaceful and beautiful place in the historical region of Transylvania, which has been nicknamed the "Cathedral of the Apuseni Mountains": The Ramet Abbey (Râmeț in Romanian).
Ramet Abbey is one of the ancient monastic settlements in Transylvania, which, according to tradition was built in 1214 by the monks Ghenadie and Romulus. The old church has paintings dating from 1300 and its murals were painted by the famous master of the era called Mihu from White Cris in 1377. Throughout its history, the abbey has been protected by various princes, including Mihai Viteazul, Prince of Muntenia 1595 – 1601, and the first who unified the three Romanian historical regions in 1600, under whose direction the abbey was rebuilt. In the 16th century the monastery hosted the first Romanian school in Alba County. In 1741 a few paintings in the post Brancovenesc style were added.
The Ramet Abbey is one of the little monasteries which remained Orthodox in the 18th century when it was destroyed by the Austrian general Von Bulow's cannons (1762) and, later, in 1785, as punishment for the locals contribution to the Horea, Closca and Crisan riot (the most important riot of bondsmen in Transylvania, 1784). From the 18th century the abbey was closed and re-opened many times and nowadays it is a convent. It has a very rich museum where the tourist can see an ethnographic collection, paintings, icons, a carpet section, embroidery. At the same time there is a bakery, a school and a large library. Its garden is beautiful, as are most of the gardens tended by nuns or monks.
The Ramet Monastery is located 34 kilometers from the city of Alba Iulia and 18 from the city of Teius, on Geoagiu Valley, at the entrance of the Ramet Gaps, in the village Valea Manastirii. The only access to it is from the city of Alba Iulia on DN1(E81).
The area is astonishingly beautiful and wild, and the amazing views of the Ramet Gap are worthwhile seeing. It is among the area targeted for eco-tourism in the region of the Trascau Mountains.
There is accommodation available nearby, such as the Chalet Ramet (located at only 400 meters from the abbey) or the Ramet boarding house , in the village Geoagiu de sus. Those who want to see how monastery life is can also find accommodation there, but they need to make a prior booking and confirm that they will follow the monastery rules.
By Mariana Ganea, Guest Writer
(photo source: Alba County Council website)
Normal