Tourists can buy ski-passes online for slopes in Romania's Prahova Valley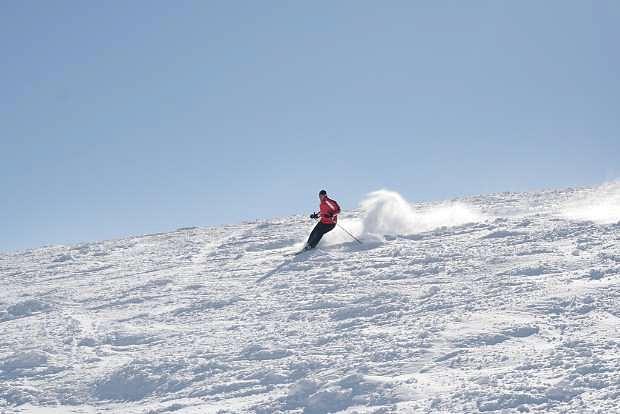 Winter sports fans can now buy cable transport tickets and ski-passes online for the ski slopes located in Sinaia and Predeal mountain resorts in Romania's Prahova Valley.
They can thus avoid the long lines that are usually formed at the ticket points in these two mountain resorts during winter.
Online payments processor NETOPIA mobilPay implemented this service, together with Oveit. Those who want to purchase online tickets for the services offered by Teleferic Prahova, the company in charge of the cable transport, can find this option on the Teleferic.ro website. The clients will receive a bar code by email, which they can later scan at the turnstiles.
On Teleferic.ro, the tourists can choose from several types of services. Those who plan a holiday in Sinaia mountain resort can buy tickets online for the cable car and chairlift, while those planning to ski in Predeal can buy tickets online for the chairlift and the ski lift.
Moreover, tourists can also choose from several types of 2016-2017 ski passes. For example, a one-day pass for Sinaia ski slopes, which gives tourists access to the cable car, chairlift and ski lift, costs RON 120 for adults and RON 60 for children. The two-day ski pass costs RON 200 for adults and RON 110 for children.
A one-day ski pass for slopes in Predeal, with which the tourists have access to the chairlift and ski lift, costs RON 140 for adults and RON 72 for children, while the two-day pass has a price of RON 225 for adults and RON 130 for children.
However, the tourists can also choose ski passes that are valid both in Sinaia and Predeal. They can find three-day, four-day, and five-day passes, but can also choose a ski pass that is valid the whole season.
Sinaia and Predeal, both located in Prahova Valley, not far from Bucharest, are two of the most popular ski resorts in Romania.
Romania's state-owned railway carrier introduces special wagon for bikers and skiers
UberSKI service is now available in Romania's Brasov mountain resort
Irina Popescu, irina.popescu@romania-insider.com
Normal