Thousands of health, police, transport employees protest in Bucharest today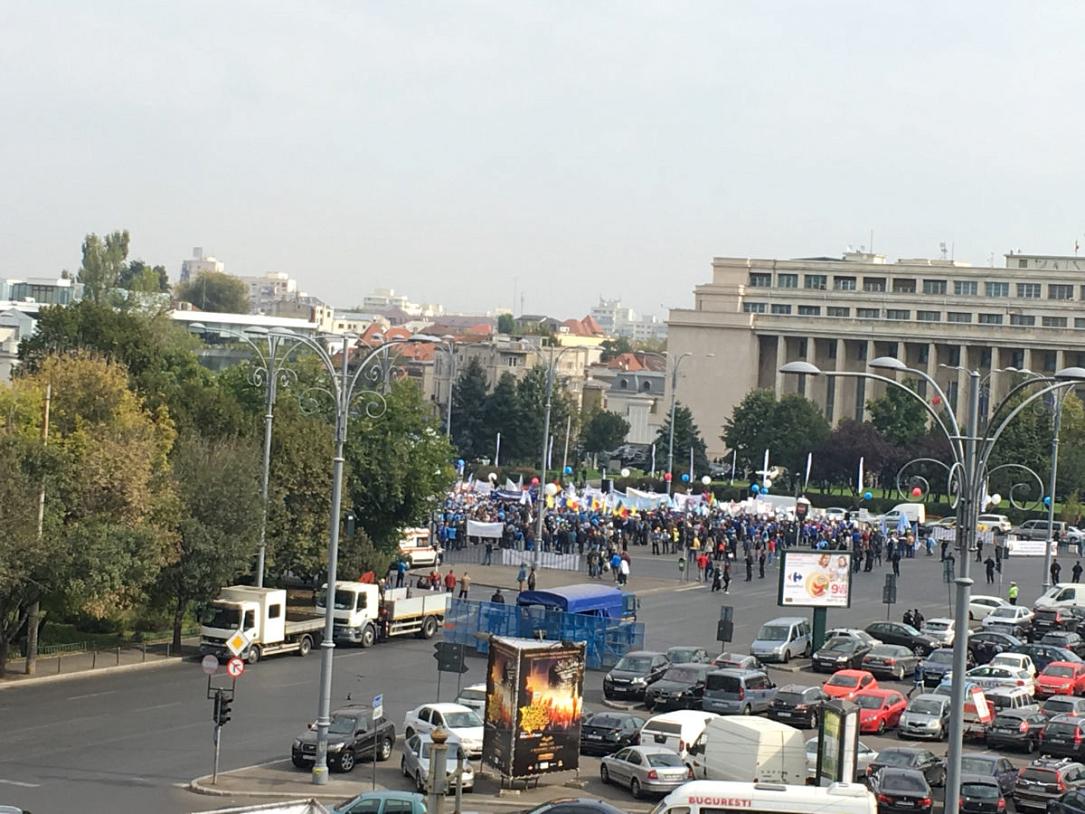 Thousands of employees from the health, police, and transport departments are protesting in Bucharest today, unhappy with future tax changes that may affect their salaries.
One of these changes targets the transfer of social taxes from the employer to the employee. The protesters say that this measure will affect their net salaries.
The protest, which is organized by national union confederation Cartel Alfa, is expected to bring together some 10,000 protesters. It takes place in Bucharest's Victoriei Square, in front of the Government building, and is expected to end at 16:00.
The protests also brought traffic restrictions in the area.
The Government plans to change the social contribution system in Romania and place the whole contribution on the employees starting January 1. The controversial measure has unsettled the business environment, and the employees who are afraid that their net wages will drop.
However, finance minister Ionut Misa said in September that the Government will issue a directive obliging employers in the private sector to maintain a certain level of the gross salary after the social contributions are fully transferred to the employees. The measure will be temporary and is aimed at preserving the employees' net wages.
However, union leaders believe that the Government's decision to force a gross wage increase on employers would likely be challenged in court ultimately leading to 20% lower net wages for employees.
The employees in the public sector are unhappy that the governing coalition hasn't respected the promises made in the electoral campaign one year ago, which included significant wage increases for state personnel.
Irina Marica, [email protected]
Normal