Thousands attend filming of The Yellow Tie in Bucharest alongside John Malkovich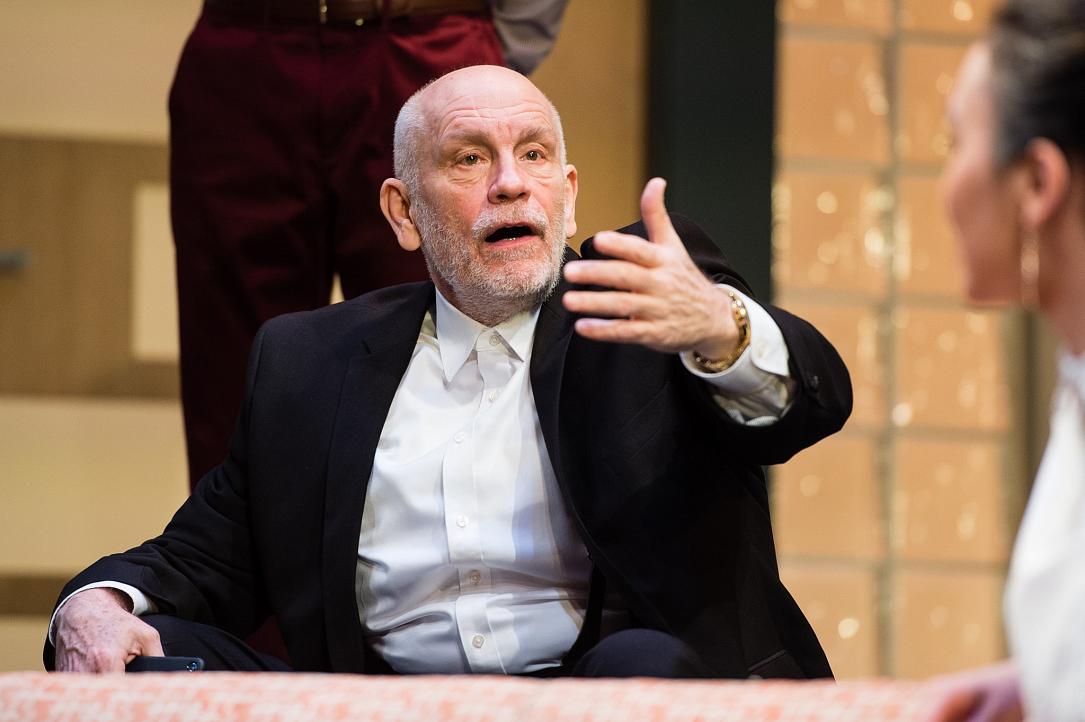 Thousands of Romanians attended the filming of the feature film "Cravata galbenă" ("The Yellow Tie"), at a concert conducted by actor John Malkovich in Bucharest's Sala Palatului.
Malkovich portrays the famous conductor Sergiu Celibidache in his older age. Over 4,000 people were spectators of the reenactment of a historic concert performed by the renowned conductor together with the Munich Philharmonic, which took place in 1989 in Philadelphia.
Sergiu Celibidache is recognized as an unparalleled conductor of Anton Bruckner's symphonies, recreated at Sala Palatului together with the Romanian Youth Orchestra of the National Art Center "Tinerimea Română" ("Romanian Youth"). "A conductor is not necessarily a musician, but he can also be a musician. A person who brings order to the orchestra, so that the instruments play together, without any becoming too strident, and a certain musical function arises—this does not yet mean music. It is only the premise that makes the birth of music possible," stated Sergiu Celibidache, according to news.ro.
"The Yellow Tie" portrays the extraordinary life of legendary classical music conductor Sergiu Celibidache, one of the most renowned artists of the 20th century. The film is directed by the conductor's son, Serge Ioan Celebidachi, based on a co-written screenplay with James Olivier. The film's production team also includes filmmaker Peter Menzies Jr., costume designer Alessandro Lai, hair and makeup designer Lynda Armstrong, and production designer Vlad Vieru. The original music is composed by Kathryn Kluge and Kim Allen Kluge, while Des Hamilton and Georgia Topley oversee the international casting.
The film is produced by Adela Vrînceanu-Celebidachi, Cristina Dobriţoiu, Andrei Boncea, James Olivier, and Robert W. Cort. Filming is currently taking place in Bucharest.
Nominated for two Oscars, Golden Globe Awards, and BAFTA Awards, John Malkovich is one of the legendary figures in contemporary world cinema. An actor, producer, and director, he is known for his roles in "Dangerous Liaisons" and "Being John Malkovich."
(Photo source: The Yellow Tie on Facebook)
Normal