Controversial Romanian construction company investigated for EU funds fraud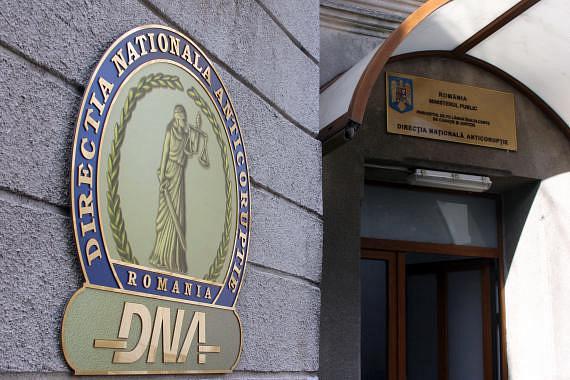 Romania's National Anticorruption Department (DNA) announced on Friday, August 18, that it started the prosecution of local construction company Tel Drum, as well as company representatives Petre Pitis and Mircea Visan, in a EU funds fraud case.
The two are charged with using or presenting false, inaccurate or incomplete documents or statements to obtain EU funds.
The investigation also targets local company WFA Impex SRL and its representative Florian Ion, as well as another Tel Drum representative, Florea Neda, all charged with complicity to using or presenting false documents.
The DNA prosecutors say that, in July 2015, the Ministry of European Funds admitted to contracting a project proposed by Tel Drum in the program "Increase of Economic Competitiveness", which was financed with EU funds. Within this program, the company was supposed to buy a mobile plant for the preparation of asphalt mixtures. However, it only simulated the purchasing procedure, and the winner of the contract was WFA Impex SRL, with which Tel Drum had an affiliation relationship.
According to DNA, WFA Impex SRL was only an intermediary between the equipment supplier and the construction company "for the sole purpose of artificially increasing the purchase price of the machine and consequently increasing the non-refundable amount obtained by Tel Drum."
Following the application for repayment in February 2016, Tel Drum received RON 4.17 million (some EUR 914,470) from EU funds, an amount close to the maximum amount eligible under the project grant.
Tel Drum appeared in a journalistic investigation of Rise Project published in July. The story was based on an alleged secret service document that was leaked to the journalists by a former officer. The report contained information about a presumed crime network organized around local construction company Tel Drum, which Social Democrat Party (PSD) leader Liviu Dragnea apparently used to defraud EU and government funds.
The report states that Liviu Dragnea, a former head of the Teleorman County Council, illegally privatized Tel Drum, which was the local infrastructure contractor in Teleorman county, and that he took control of the company through bearer shares. Dragnea has permanently denied any connection to the company. The document also shows that Dragnea approved large loans for infrastructure projects that were granted to Tel Drum, despite the fact that Teleorman, one of the poorest counties in Romania, had a weak financial situation.
Romanian prosecutors confirm new probe involving majority leader after journalistic investigation
Irina Marica, irina.marica@romania-insider.com
Normal