PODCAST
Techtalk With Xenia Muntean about Content Marketing and Building Planable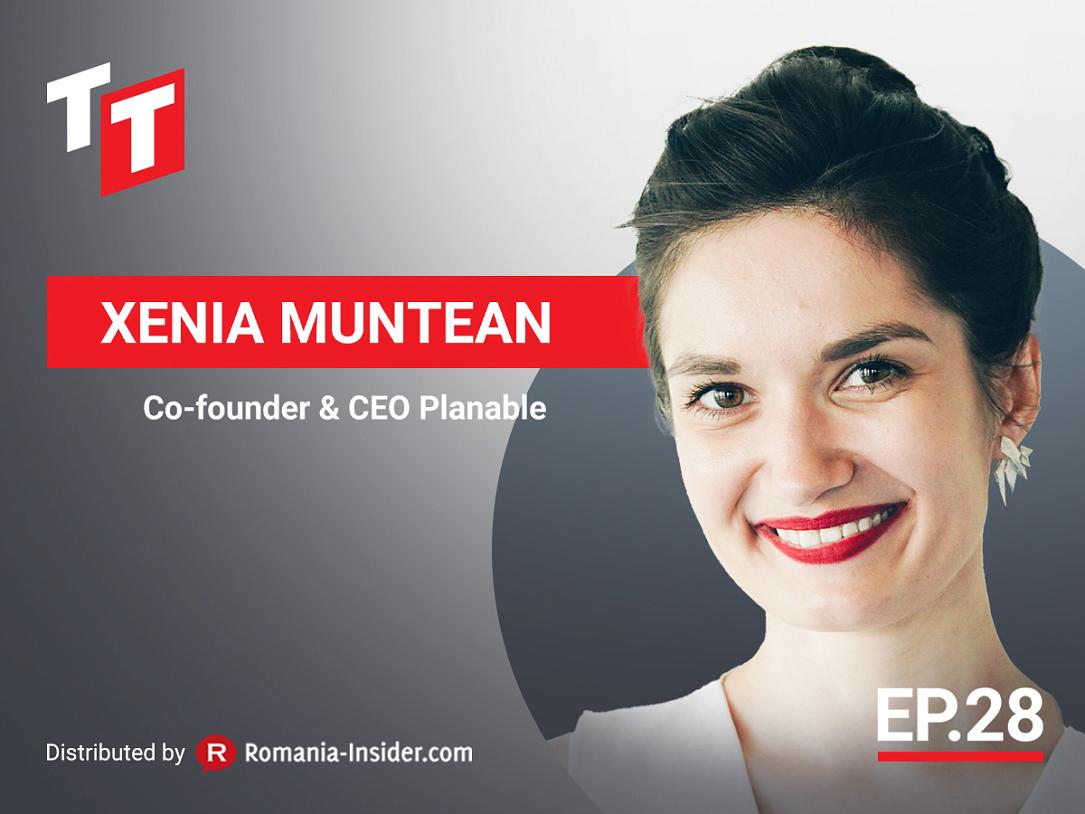 "We see Planable as Figma for content marketing. And just like designers go to Figma to collaborate and work and manage designs, get feedback from designs, but also create designs, that's exactly how we see Planable becoming." - Xenia Muntean, CEO & Co-Founder of Planable
Xenia Muntean is the CEO and Co-Founder of Planable, a content review and marketing collaboration platform used by over 5,000 teams behind brands such as Hyundai, Christian Louboutin, Viber and United Nations. Prior to launching Planable, at 20 y.o., she built a digital marketing agency and led social for clients such as Coca-Cola.
Xenia joins Ștefan Koritar in a friendly and honest discussion about content marketing and building Planable, a platform that allows agencies and social media marketers to collaborate with their clients.
She offers us deep insights on Planable's early days in Cluj-Napoca, on the fact that getting customers, building a team and the co-founders' relationship were the main challenges encountered prior to the first funding round, on Planable's main functions and functionalities, and on how saying "No" and risking to lose customers was a major decision in developing Planable as a product. Xenia also gives us a glimpse into Planable's future and her life outside of being a tech entrepreneur and a start-up founder.
Xenia Muntean has been nominated on the Forbes 30 Under 30 list and she spoke on the Innovation Stage at Cannes Lions in 2018. She graduated Tim Draper's startup academy in Silicon Valley and she took Planable through the Techstars London accelerator in 2017.
She is also a writer, as she published a book – The Manifesto on Content Marketing Teams, and the podcast host of People of Marketing.
Having her on the Techtalk podcast was inspiring. That is why this episode is also a call to action to all the Techtalk listeners who are invited to send us names of women that are building great things in business and in the tech community, in order to have them as a guest, because we believe that a greater number of women in business would change the game for the better.
Tune in to learn more about:
The top 3 challenges Xenia had encountered before the first founding round (min 03:00)
The early days strategies and practices used to build homogenous relationships with the whole team (min 05:00)
The story behind Planable (min 08:00)
What is Planable and what Planable does? (min 12:30)
The main challenges in developing Planable as a product (min 14:45)
When did Xenia and her team know that they had achieved a product-market fit? (min 18:00)
Features that Planable is building in the future (min 24:00)
No. 1 growth driver for Planable (min 26:00)
The AppSumo campaign and how it added value to the overall growth of Planable (min 29:20)
Challenges of being a woman founder in the start-up ecosystem (min 36:40)
How Xenia disconnects from work and the start-up world (min 41:30)
Reasons for being grateful when looking back at her entrepreneur journey so far (min 46:15)
Follow Xenia Muntean on: LinkedIn, Twitter and Facebook.

Listen to the podcast episode on your favorite podcasting platform and subscribe in order not to miss any episode:

Spotify: https://spoti.fi/35ilqUT

Apple: https://apple.co/3iFXnC6

Google: https://bit.ly/36THUvz

Planable is a platform that allows agencies and social media marketers to collaborate with their clients. Planable created a tool that speeds up the way social media campaigns are managed and it makes planning, visualizing and approving social media posts easy and fun.

The tool works like a live mock-up of the social feed, giving a familiar feel to both clients and social media managers. You can add posts, visualize them and how the social media feed will look, invite teammates and clients to collaborate in real time, receive quick feedback right where the posts are and get the posts approved. With Planable the approval workflow is simple and fast. Planable empowers agencies to manage all their clients and social media pages in one single epicenter.

Hosted by Ștefan Koritar, the Techtalk podcast is dedicated to exhibiting the entrepreneurs, innovators and experts in the Central Eastern European startup ecosystem. A show powered by Grai Ventures startup studio and distributed by Romania Insider.

Normal

-->