PODCAST
Techtalk with Marius Istrate about managing the people hyper-growth of UiPath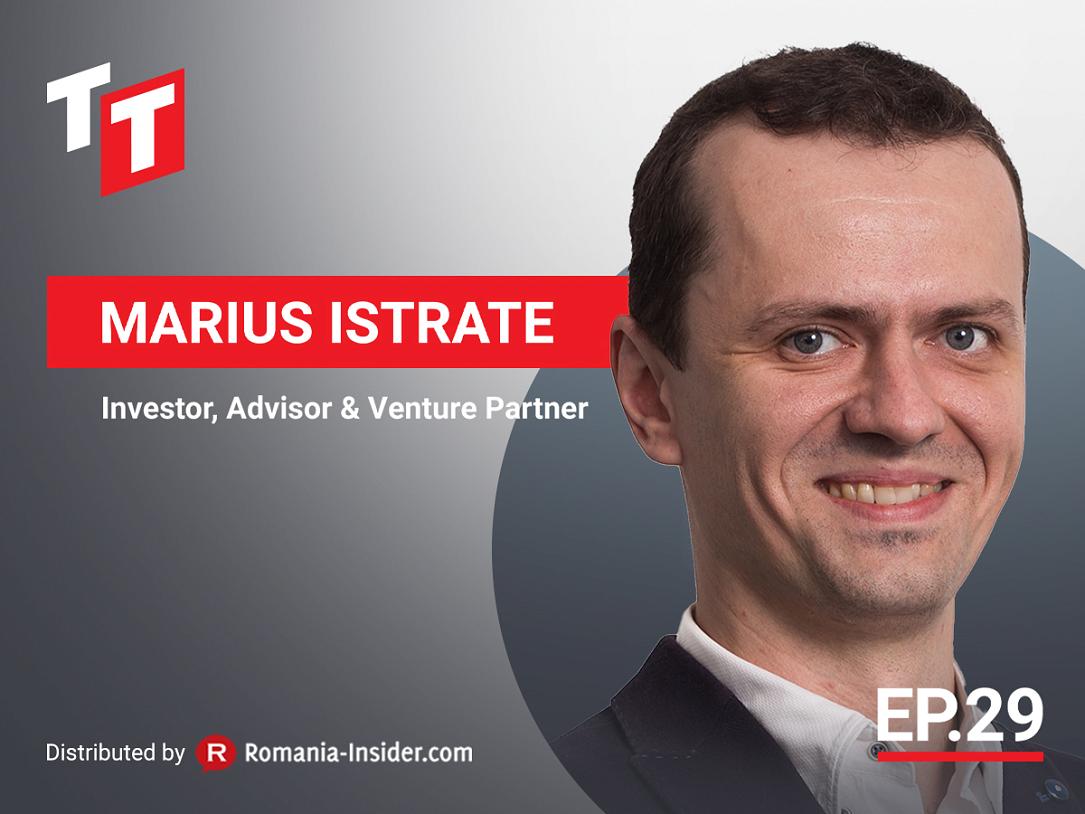 "Expect things to happen where you have a complete blind spot, where you don't expect them to happen." - Marius Istrate, Investor, Growth Advisor & Venture Partner, ex-Chief People Officer at UiPath
Marius Istrate was Chief People Officer at UiPath between 2017 - 2020, setting up and running the company's people and talent function during its rapid growth from 100 to 3,000 employees across the globe, and from 4 to more than 50 offices worldwide. Prior to his role at UiPach, he was the CEO of SkillValue, and today he is advising and investing in tech startups that wish to go global while partnering with venture capital firms to help accelerate their portfolio's growth.
This is a conversation to listen to from the beginning to the end because you will discover some great insights not only about the hyper-growth of UiPath, but also from my guest's experience as an investor, growth adviser, tech business angel, and venture partner at 3VC.
Marius brings incredible passion and expertise in explaining why it is so important for leaders to be not only culture fit and eager to learn, but also capable of bringing something extra to the table, not just of fitting into the mold of a company. And you will find out why lack of ambition, being risk-averse, not being able to articulate a vision about the future, or not thinking about marketing as a critical function are some of the reasons that can make it difficult, or even impossible for a start-up to scale or expand internationally.
Moreover, Marius describes how the UiPath success was considered an inspiration and why it brought a higher level of energy, a positive vibe. However, he points out that the next success story does not have to be a UiPath or a new unicorn, and he recommends we adjust our lens to what a great company really is in order to see more success stories.
Curious to see where the next disruption will happen?
Tune in to discover his point of view about this topic and to learn more about:
Key areas of development he is proud of having build as a Chief People Officer at UiPath (03:30)
The founding team's influence over the set of values UiPath has today, as a company (07:10)
The main challenges of recruiting the right new leaders within the UiPath values (09:15)
The key differentiator for good CEOs and leaders (13:50)
What made it possible to scale the company, from a HR perspective? (15:10)
The most common mistakes startups make at the scaling phase and trying to expand internationally? (22:00)
The Romanian start-up ecosystem after the UiPath success (27:00)
Is a technology transfer and a public policy framework possible today or in the near future? (34:00)
Key differences between Romanian and foreign startups, from an angel investor point of view (37:00)
How the financing landscape changed over the year and the nowadays opportunities (40:00)
Key areas Marius is looking into as an investor and a partner at 3VC (45:30)
Where the next disruption is about to happen? (50:00)
Follow Marius Istrate on LinkedIn, Twitter, Facebook, and 3VC Venture Partners.
Listen to the podcast episode on your favourite podcasting platform and subscribe in order not to miss any episode:
Spotify: https://spoti.fi/3xIQc5d
Apple: https://apple.co/3rqhM3b
Google: https://bit.ly/3rspTfn
Website: https://www.techtalk.ro
Hosted by Ștefan Koritar, the Techtalk podcast is dedicated to exhibiting the entrepreneurs, innovators and experts in the Central Eastern European startup ecosystem. A show powered by Grai Ventures start-up studio and distributed by Romania Insider.
Normal