Superstitions in Romania: what happens if you spill salt or if you open an umbrella inside the house?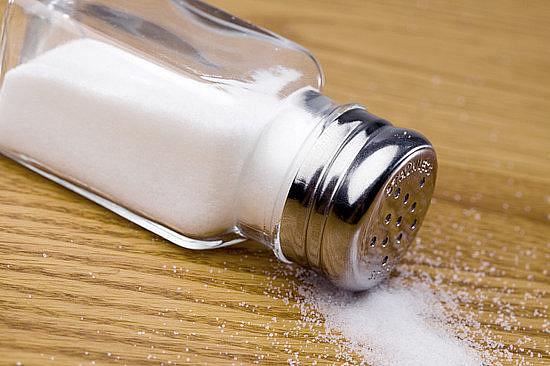 The Romanians are not only very religious people, but they also believe in a significant number of superstitions, from the well-known unlucky number 13 and the black cat to more funny ones related to salt, umbrellas, and flowers. However, some of these superstitions got lost among the younger generations.
Here's a list of 15 common superstitions in Romania:
If your right palm itches, it means that you will receive some money. On the other hand, if your left palm itches, that means that you will give some money.

You should be careful if your nose itches: that means that you might get beaten/slapped.

If your foot itches, that means that you might go on a journey.

Once you go out of the house, don't return! Even if you forgot something at home, don't go back to collect it. If you do, you'll have bad luck all day.

Another thing that brings bad luck is opening an umbrella inside the house.

Breaking a mirror is a terrible thing, as it apparently brings seven years of bad luck.

Some Romanians also believe that whistling inside the house brings bad luck. Moreover, your whistling might summon negative forces into the house.

Spilling salt on the dining table means that there will be a fight in the family.

Putting more plates on the table means that you will have guests. For example, if you plan on having three people for dinner, and you put four plates on the table, you should expect a guest soon.

If you have the hiccups, that means that somebody is thinking about you. Or talking about you. One of these two.

If young women sit on the corner of the table, they will never get married.

Never make payment on Mondays, as that means that you will make payments, hence lose money, all week.

Romanians also avoid leaving their handbags on the floor, as this also means that they'll lose money.

On the good side, rain on the wedding day means good luck and lots of money.

When it comes to offering flowers, you should always bring an odd number of flowers. Bouquets with even numbers are reserved for funerals, so offering such a bouquet on any other occasion is believed to bring bad luck (and even death).
These are some of the most common superstitions in Romania and, even if all Romanians seem to know them, not everyone believes them.
If you know any other interesting superstitions in Romania, please drop a line in the comment box below.
Irina Popescu, irina.popescu@romania-insider.com
Normal