Study: Which are the safest cities in Romania?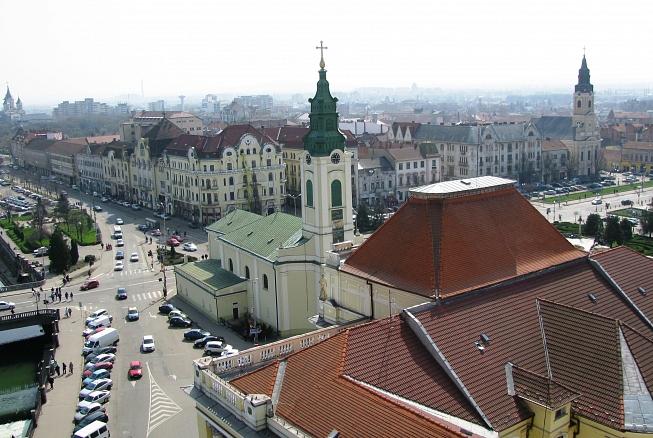 Romanians believe that Oradea, Brasov, and Cluj-Napoca are the safest cities in Romania, according to a study by real estate portal Storia.ro on the safety of life in 42 cities and Ilfov county.
Sibiu, Sfantu Gheorghe, Timisoara, Miercurea Ciuc, and Targu Mures come next. All these cities are located in Romania's central and Western regions of Transylvania, Banat, and Crisana. Romania's capital Bucharest is only ninth in the ranking.
At the opposite end, cities such as Alexandria, Suceava, Satu-Mare, Bacau, Calarasi, and Targoviste are perceived as being the least safe important cities in Romania.
"Overall, we have noted a close link between the large number of inhabitants of each city and the security felt by citizens. Thus, the cities that received the highest scores have an estimated 300,000 inhabitants, while those falling below the 100,000 threshold were considered the most unsafe," shows the study.
When it comes to historic regions, Transylvania got the highest score, despite being known for its legends with Dracula. Next in the top are Crisana, Bucharest and Ilfov. The least safe regions are Maramures in northern Romania and Moldova, the region located in the east part of the country.
When it comes to Bucharest, more than 16,000 residents said that Aviatiei, Tineretului, and Titan are the safest neighborhoods, followed closely by Baneasa, Baba Novac, Balta Alba, and Dristor. At the other end are neighborhoods such as Ferentari, Bucur Obor, and Rahova.
Nationwide, the safest neighborhoods/areas are Grigorescu (Cluj-Napoca), Otopeni (Ilfov), Aviatiei (Bucharest), Gheorgheni (Cluj-Napoca), and Racadau (Brasov), while the least safe are Itcani (Suceava), Brestei (Craiova), Alecu Russo (Bacau), Calea Caransebesului (Resita), and Bora (Slobozia).
In Bucharest, people feel safest in Aviatiei, Tineretului, Titan, Baneasa, and Baba Novac neighborhoods. Meanwhile, Ferentari, Bucur Obor, Baicului, Rahova, and 23 August are perceived as the least safe areas in the capital.
Over 93,500 Romanians took part in this study, which was conducted in partnership with D&D Research between November 2016 and January 2017. The evaluation criteria included the overall cost of living, access to public health institutions, environment quality, cleanliness and noise levels in urban spaces, green areas, public transport, and access to educational institutions.
This study is part of a wider research program that Storia.ro will conduct in 2017. Storia.ro is the real estate classifieds website ran by OLX.ro, the biggest classifieds platform in Romania.
Irina Popescu, irina.popescu@romania-insider.com
Normal