Street Heroes urban culture festival in Tineretului Park in August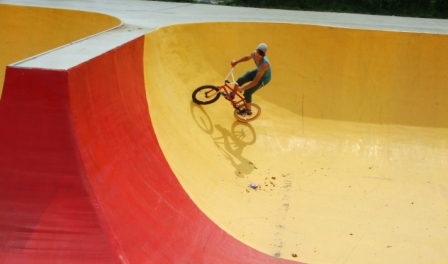 Street Heroes, the international urban culture festival which brings together skating, bmx, graffiti, street art, street dance and parties will take place between August 12-14 in Tineretului Park in Bucharest. The event will host the release of a film by Pontus Alv, called 'In Search of the Miraculous', on August 12.
Tickets for the festival cost RON 80 (around EUR 20) for a three-day pass. A one day pass costs RON 40 if bought before the event – it allows multiple entries. At the event, tickets will cost RON 50 (multiple entries) and RON 15 for one entry before 15,00 hours. After 15,00 hours, a one-entry ticket will cost RON 40. Tickets can be bought from the Eventim network and from the Ollie Gang Shop.
Tineretului Park has a skate park with three bowl and several beginner ramps. The total skate park area lays over 2,800 sqm and required a Bucharest municipality investment of EUR 630,000.
Read more about the event here.
See below the event's presentation video
Normal