Second Bucharest Walk of Fame star goes to Romanian actor Victor Rebengiuc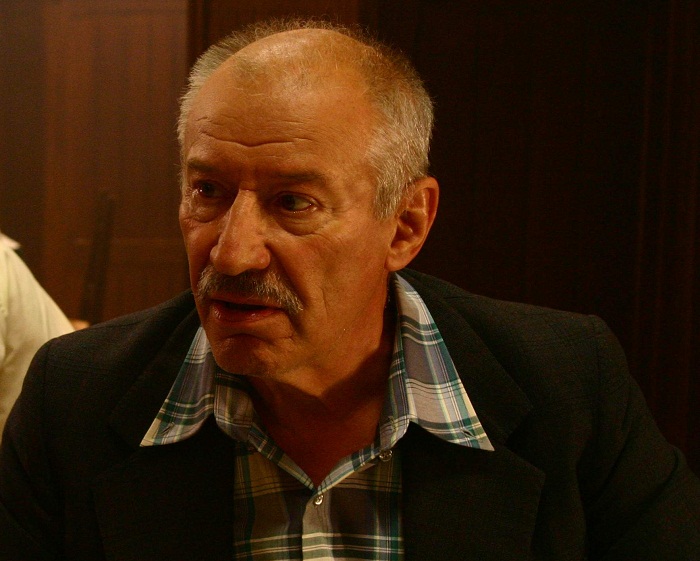 Romanian actor Victor Rebengiuc will get the second star on the Romanian Walk of Fame, downtown Bucharest, an event meant to celebrate his 78th birthday. The event will take place this Thursday, February 10, in Time Square, near Cocor store, at 14,00 hours. One the same day, the Romanian Peasant's Museum will also organize a ceremony to celebrate Rebengius's birthday with the screening of "Morometii" directed by Stere Gulea. Romanian cinema representatives are expected to attend the event.
The Romanian version of the Walk of Fame was opened in collaboration with Metropolis Theatre and the Tourism Association of Bucharest. The first star in the project was dedicated to Romanian actor Florin Piersic.
Born on February 10, Victor Rebengiuc is a member of the Bulandra Theatre band since 1957 but also performs on other stages like the National Theatre, the Little Theatre and the National Theatre of Cluj.
Some of the films where he starred: "The hanged people's forest" (1964), directed by Liviu Ciulei, "Why do the bells ring, Mitica?" (1981), directed by Lucian Pintilie or "The sand cliffs" (1983), directed by Dan Pita. Recently, Victor Rebengiuc starred in the movie "The Medal of Honor", directed by Calin Netzer, for which he received several awards - special mention at the Turin Festival, Best Actor Award at the Thessaloniki and the best actor prize at TIFF.
In 2004, at the third edition of the Transylvania International Film Festival (TIFF), he received the Lifetime Achievement Award of Excellence. The same year, Rebengiuc received "the best actor in 2004" award from Romanian critics for his starring role in "Niki Ardelean, reserve colonel" by Lucian Pintilie.
Vlad Condurache, [email protected]
Normal