Romania's President to the new Govt.: Stop the fiscal hopping!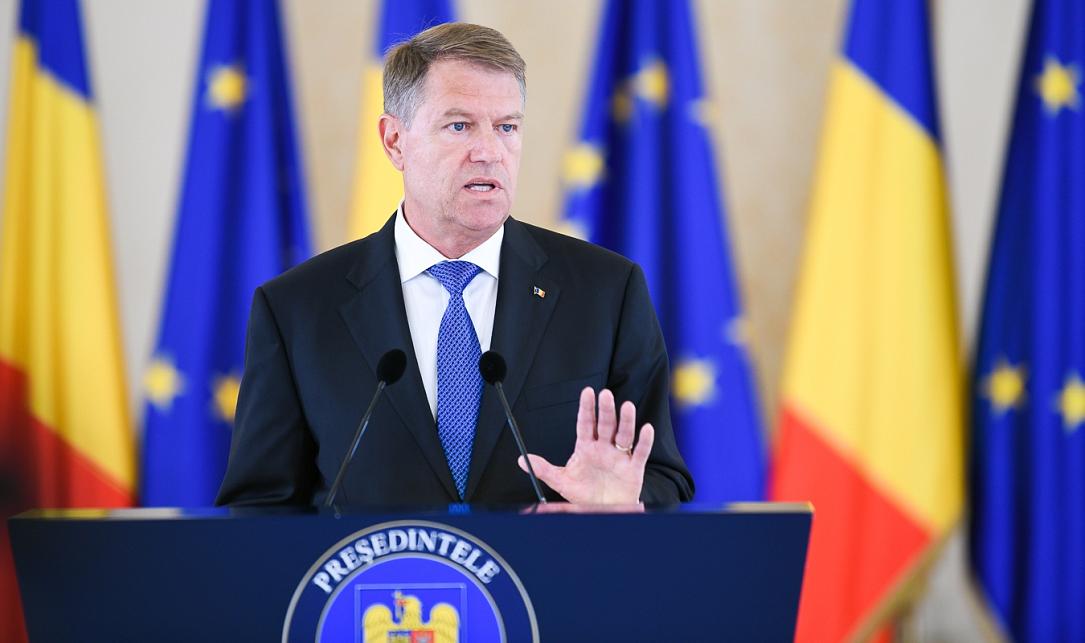 Romania's President Klaus Iohannis asked the new Government to stop the "fiscal-budgetary hopping" and to honor all of the country's commitments to international allies from EU and NATO. He also warned the ministers that he didn't want any more syncopes like the emergency ordinance 13 (OUG 13) to change the Criminal Code, which determined the biggest protests Romania has seen in 25 years.
A new cabinet, led by Social Democrat Prime Minister Mihai Tudose, was voted by the Parliament on Thursday afternoon. The new cabinet also has a new governing program, which includes some important fiscal changes, such as replacing the tax on company profits with a tax on turnover.
The ministers then went to Cotroceni Palace to be sworn in before the President. The President congratulated the new ministers and wished them more luck than the previous cabinet which only governed for six months.
"I ask you to govern in such a way that we stay under the 3% deficit margin. I ask you to govern so that Romanians have the guarantee that their government defends and promotes the rule of law. I don't want to ever have syncopes such as ordinance 13," Iohannis said at the ceremony.
"Please do everything that's necessary to show our partners in NATO and the European Union that we are a serious country, despite political syncopes, and that we know how to honor our commitments. Prove that we know how to respect the commitment to spend 2% of the GDP for defense as we promised to our NATO allies. Prove that we are capable of keeping the budget deficit under control and promote public and private investment, so that we continue to have economic growth, as we have committed to our EU partners," he added.
He also addressed the PSD-ALDE coalition leaders saying: "You have pushed the country into a crisis because you didn't know how to govern!"
"The former government will not remain in history for the shortness of its mandate, there have been others with shorter mandates, but for the unfortunate ordinance 13. And the PSD-ALDE coalition will be remembered for dismissing its own government through a no-confidence motion."
The President warned the governing coalition that the new governing program has significant changes compared to the one Romanians voted in December 2016. He pointed out that from tax cuts and salary increases, the new governing program has included new taxes, which can't be called fiscal predictability and unsettles the business environment. "In the Romanians' name, I ask you to stop this fiscal-budgetary hopping," Iohannis said.
A EUR 0.5 bln misunderstanding: Romania's new FinMin retracts statement about dropping private pension funds
Normal