Romania's Got Talent: Girl with no arms impresses the audience to tears with her performance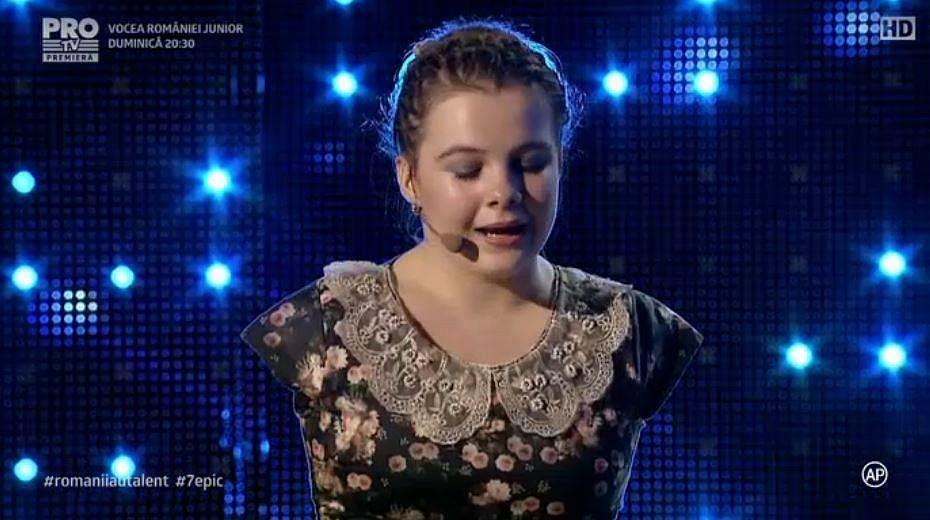 A girl born with no arms offered one of the most touching moments in the history of Romania's Got Talent local talent show on Friday evening, March 10.
14-year old Lorelai Mosnegutu performed the song A Million Stars, initially sang by Luminita Anghel in the 2015 Eurovision national selection. Besides her vocal talent, she also stunned the audience and the show's jury as she played the electronic organ with her toes.
Her performance brought her the Golden Buzz from Mihaela Radulescu, one of the shows four jurors, which sends her straight to the semi-finals.
Romanii au talent 2017: Lorelai Mosnegutu - Interpreteaza piesa A million stars pe romaniiautalent.protv.ro
Lorelai Mosnegutu's story is equally impressive. She was born with no arms and was abandoned by her mother immediately after birth. A social worker saw her case on TV and decided to adopt her. The girl didn't speak until she was three and couldn't walk until she was four.
However, she managed to overcome her severe disability and learned to do a lot with her feet. She paints, plays the organ, and uses the laptop with her toes. She has written several books so far.
Young opera singer who stunned America with her voice wins Romania's Got Talent
(Photo source: Romanii au talent on Facebook)
Normal