Romania's first woman minister, a Harvard-educated physician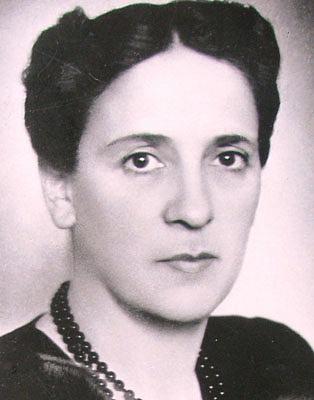 The recent appointment of Viorica Dancila as Romania's first woman prime minister was an opportunity to look at how women are represented in local politics.
In its first version, the government of Mihai Tudose had five women ministers, in a cabinet of 27 ministers and deputy prime ministers. The previous government of Sorin Grindeanu had six women ministers, the same as the cabinet of Dacian Ciolos, both in their first versions.
Women have started to be represented in the Romanian government in 1946, in the government of Petru Groza. Then, the first woman to be appointed minister was Florica Bagdasar, who headed the health ministry between 1946 and 1948.
She was born in a Macedonian-Romanian family, in Bitolia/Monastir in Macedonia. She attended school in Romania, and graduated from the Bucharest Faculty of Medicine in 1925. After further work, she received her doctor's diploma in medicine and surgery and the right to practice.
In 1927 she married doctor Dumitru Bagdasar, a neurosurgeon who established the Romanian neurosurgery school. The largest neurosurgery clinic in Romania, the Bucharest Bagdasar-Arseni Emergency Clinic, carries his name, alongside that of Bagdasar's disciple, neurosurgeon Constantin Arseni.
After they got married, the couple went to the United States to further their professional training. Florica Bagdasar attended public health courses at Harvard, while Dumitru Bagdasar studied at the clinic of doctor Harvey Cushing, a pioneer of modern neurosurgery. Upon returning to Romania, they opened the country's first neurosurgery clinic.
Florica Bagdasar specialized in psychiatry, and her work was in the field of child neuro-psychiatric and educational assistance. She contributed to the first local spelling book and to a mathematics textbook, and to the establishment of the Bucharest Mental Hygiene Institute.
She became a minister after the death of her husband, who was holding the same post. The big challenges of her mandate were the typhus epidemics in Moldova, and that of malaria in Dobrogea.
In 1949, she was appointed professor at the Medical-Pharmaceutic Institute (IMF) of Bucharest. Here, she introduced the child neuro-psychiatry specialty at the Pediatrics Faculty.
For a while, she fell out of the political graces of the communist regime and ended up loosing her job as the director of the Bucharest Mental Hygiene Institute. However, in October 1957 she was appointed a vice president of the Red Cross in Romania, a position she held for several years.
Together with her husband, she had one daughter, the mathematician Alexandra Bellow, a professor at various US universities and a former wife of Nobel prize winning author Saul Bellow.
editor@romania-insider.com
(Photo: Wikipedia)
Normal