Romania's first VR cinema opens in Bucharest mall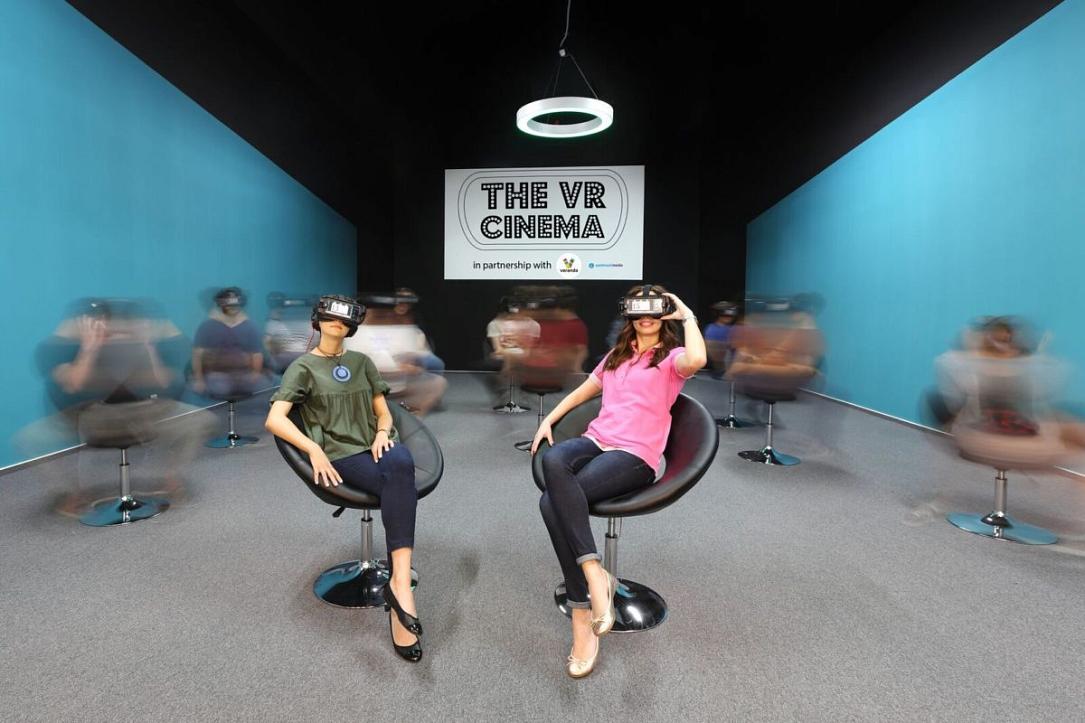 The VR Cinema, the first virtual reality cinema in the country, opened in Bucharest's Veranda Mall, one of the newest shopping centers to have opened in the capital.
The cinema required a EUR 150,000 investment and can seat 15 people. It screens 30-minute long VR productions that are grouped into four categories: documentaries, comedies, travel and SciFi. It currently has 17 films in its portfolio.
The cinema is open daily between 14:00 and 22:00 during weekdays, and from 11:00 to 22:00 during the weekend.
Tickets cost RON 25. Discounted tickets are priced RON 20. Group discounts are also available.
More about the productions currently showing at the cinema here.
"People are continuously looking for authentic experiences, this is why we are looking at choosing the most appropriate entertainment opportunities in Veranda Mall. The VR Cinema is among the services that position us differently from other commercial centers," said Andrei Pogonaru, the developer of the Veranda Mall.
"Over the next years, VR will bring major changes in our society. For instance, virtual reality can be used for educational purposes, offering students the option of learning faster and much more interactive than before. Imagine a geography lesson where students can walk the Antarctic ice while learning about the ice caps. These can be very intuitive and real experiences," Deborah Chen, founder of The VR Cinema, explained.
The commercial center Veranda, developed by local Pogonaru family, opened in October 2016, in the Obor farmers market, one of the busiest areas in Bucharest. The mall has a retail surface of 30,000 sqm, with over 100 stores, and a green area of 15,000 sqm. The shopping center's anchor is the Carrefour hypermarket, which covers over 10,000 sqm.
Bucharest's newest mall comes with first 4Dx cinema in Romania
Normal