Romanians abroad - Patricia Furstenberg (South Africa): I miss the people speaking Romanian like a song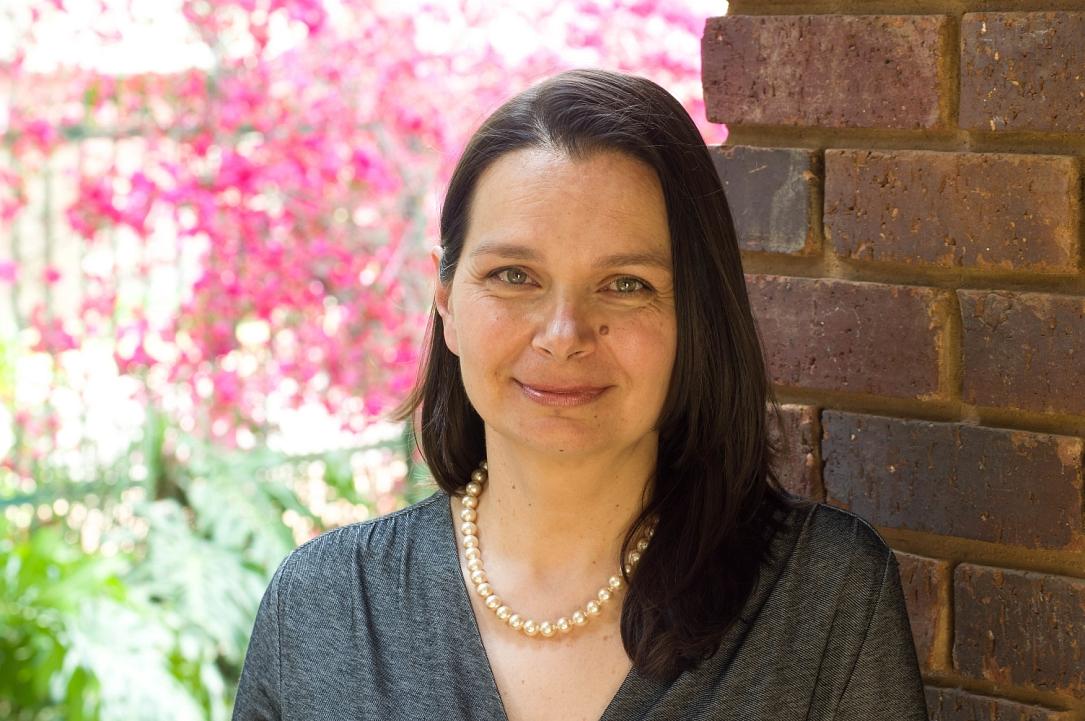 As part of our Romania Appreciation Weeks campaign, we are inviting our readers to share their stories with us and tell the world what Romania means to them. Patricia Furstenberg is a Romanian living abroad who decided to join the campaign and fill in this questionnaire.
Patricia Furstenberg traded one hemisphere for the other when she left Romania in 2000 to marry her best friend, a South African. After running her dentist practice in Romania, she went on to pursue her love of writing in South Africa and also runs a blog where she advocates her love for Romania.
Among the things she misses about the country and Bucharest are the freshly-baked sesame pretzels - a favorite snack in the city that can be purchased at small shops all over the town, including inside subway stations. The familiarity with the neighbors, the cashier at the local store or the seller at the farmers' market is on the same 'things I miss' list, part of the experience of living in Bucharest, alongside the summer soccer games, the city's noises, and "the hundred shades of chrysanthemums in autumn, the tell-tale signs of the first snow, by the scent of the air…" More about her story in the Q&A below.
What is your name and how old are you?
My name is Patricia Furstenberg, and I am in my late forties.
When did you leave Romania and where do you live now?
I left Romania in 2000 to marry my best friend, a South African. Twenty years later, we still share a happy marriage based on mutual respect, love, and humor. We live in the Pretoria area of sunny South Africa.
What have you been doing since leaving the country - professionally/education-related?
Changing continents and cultures proved the ideal opportunity to pursue an old passion.
Trading one hemisphere for the other, one season for its opposite, inspired me to do a 180 degrees turn on being a medic. Sixteen books later, my love for writing illuminated a newfound interest in history.
Today, besides writing, I use my blog to quietly advocate my love for Romania. Among others, I wrote: Nuggets of Romanian Folklore, Myths, and Legends; Jewels of Romanian History; A Timeline of Romanian History, especially Transylvania (work in progress): *Stories and History of Transylvania, Prehistory to Roman Dacia, *Transylvania during the Roman Dacia and until 4th century AD, *Wish I May, Wish I Might, Own Transylvania by Tonight (on the Hungarian conquest of Transylvania), *Transylvania, Romania, Its Origin and Etymology; 100 Words Stories inspired by the history and prehistory of Romania (another work in progress)
Before leaving, what was your main activity in Romania?
I was a dentist and I was working in my own practice.
Why did you decide to leave the country?
I decided to leave Romania to marry my best friend, the man I still love :)
How did you choose the country where you live now?
My husband is South African, descendant of some of the first Germans to have settled in Cape Town during the 17th century when the Dutch East India Company's established a supplies station at the Cape of Good Hope under the command of Jan van Riebeeck.
Do you consider returning to Romania or not and why? If you don't consider returning, what could make you change your mind?
My husband and I have certainly glanced towards such an inkling. Because Romania is:
Romantic
Original
Musical
Astonishing
Nourishing
Intellectual
Ardent
What do you miss most about Romania in your adopted country? What are the things you don't miss?
What I certainly miss about Romania while living in South Africa is the freedom of movement at any time of day or night, the echo of the first tramway on the cool streets of summer, and the easy use of public transport (certainly something I took for granted and even groaned about while still living in Bucharest).
I miss the food, the one Leu fifty cents fresh white bread, the sesame covrigi (e.n. pretzels), hot and fresh for one Leu.
I miss its people speaking Romanian like a song, understanding their mood by the intonation of their sentences.
I miss knowing my neighbors and the cashier at ChrisTim or the tomato seller in the Obor market. I miss the long commercials on TV during movie time and standing in the queue where half of the people complain about something that maybe bothers me too.
I miss the summer soccer games and how I could keep track of the score with the TV off and the window open.
I miss the noises of the city, the hundred shades of chrysanthemums in autumn, the tell-tale signs of the first snow, by the scent of the air…
I don't miss the pickpockets.
How has your life changed after you left Romania?
I know that my life has changed for the better. I moved far away, choosing to come to South Africa for love, and I was lucky to be able to keep and still treasure that which I had found. I could accomplish so much and know less stress. I have a happy family, a secure life, and my husband and I have been fortunate to be able to offer our children a happy life.
Do you think that Romania has changed since you left and in what way?
Romania has definitely changed for the better, and it still does, moving forward with fast, great steps.
I believe there are more opportunities, more choices, and the health system improved. The western businesses established locally have aided the economic progress (judging by the lower number of Dacia cars in traffic and the increase in foreign-brand vehicles).
The influx of technology is evident, as the fact that the majority of the population is better-off financially.
The road infrastructure has improved, as has the local tourism. The streets are cleaner, the parks look great.
And I am happy to see that there are still quite a few bookshops open in Bucharest. The merchandise offers (both in shop and online) as well as the service can equal (if not surpass) that of countries with a longer market record, and I think there is something to cater for any budget.
Thanks to support from its members, Romania Insider is able to give a voice to a large community of expats, foreigners and Romanians, spread all across the world.
Join our community and support independent journalism that offers reliable stories from Romania! Pick one of the membership options here and get a host of extra benefits.
Please name three things that you believe are better in your new country than in Romania and why.
From what I have read and witnessed during the past few years, especially during the Covid-ridden 2020, the private educational system is better in South Africa than in Romania. The school children here have not missed a day of school (at least those enrolled in a private school) and have been able to write their final high school exams (bacalaureat) having the security that they are fully prepared for it.
The private medical care system is (still) better in South Africa than in Romania. I believe that South Africa has a wider variety to choose from when it comes to good quality medical care.
Political corruption is easier to spot here than in Romania.
What are the things that you miss most about Romania?
Apart from my answer to question # 9 (What do you miss most about Romania in your adopted country?), I miss the cultural discussions, the theater, and the TV shows about a past I was a part of, a past that 'I get,' as it runs through my veins.
What is the most frequent question about Romania that you get from your colleagues and friends in your new country?
Do people there speak Russian?
Patricia Furstenberg can be reached on Facebook via her author page. On LinkedIn, she can be reached as Patricia Mihailescu Furstenberg. Her blog with stories about Romania can be read on Alluring Creations. She is also active on Twitter @PatFurstenberg.
(Photo by Arrie Bezuidenhout/ courtesy of Patricia Furstenberg)
editor@romania-insider.com
Normal