Romanians living abroad plan to come to Bucharest for August protest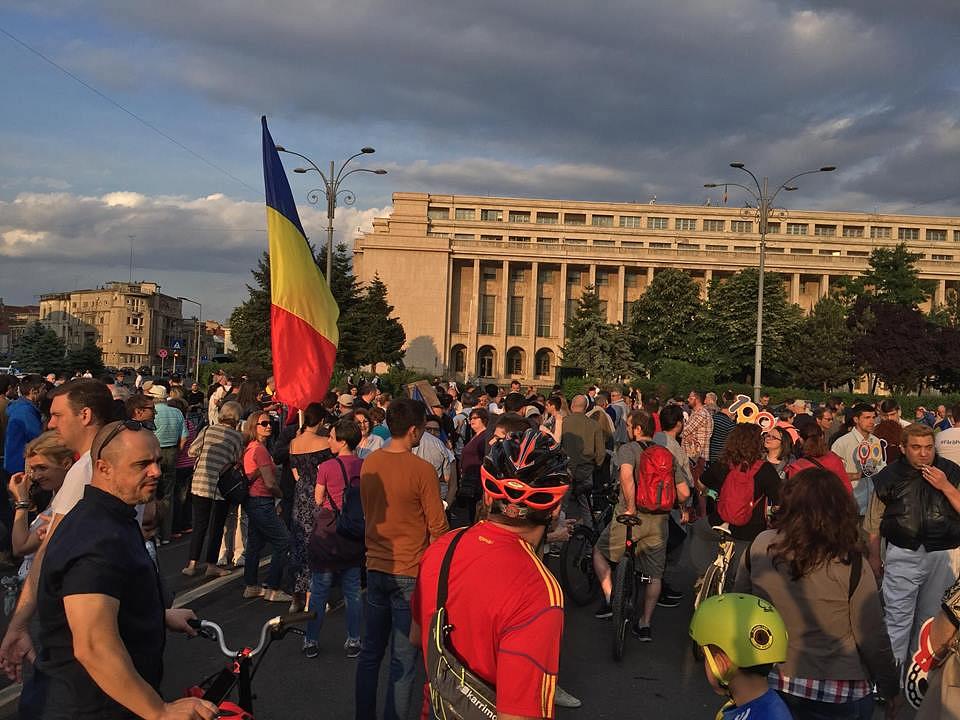 Romanians living abroad are planning to come to Bucharest this August, for an anti-government protest with "one million people." The protest is scheduled for August 10 and should be organized in the place that hosted most of the other anti-government protests staged in Bucharest so far, namely Victoriei Square.
Many Romanians usually return to their home country in the summer, for holidays or to see their families.
The Romanians are preparing the protest on Facebook, and the presentation of the dedicated event says that the Romanians abroad announce "a protest with one million people in August."
Romania has seen many street protests starting early 2017, when massive protests in Bucharest and all over the country managed to block a Government emergency ordinance that aimed at partly decriminalizing abuse of office. However, the ruling coalition continued its plans of changing the justice laws and criminal codes in the Parliament, ignoring calls from the protesters and from Romania's foreign partners.
The most recent protest in Bucharest was staged on Sunday evening, June 10, also in Victoriei Square. Around 2,000 people protested against the government and the ruling coalition but also against the government's initiative to stop the procedure for including the Rosia Montana village on the UNESCO world heritage sites list. The protest was organized the day after the ruling coalition made up of the Social Democratic Party (PSD) and the Alliance of Liberals and Democrats (ALDE) brought to Bucharest some 150,000 supporters from all over the country to protest against the so-called shadow state and the abuses in justice.
Irina Marica, irina.marica@romania-insider.com
Normal