Romanian village hosts tuberoses celebration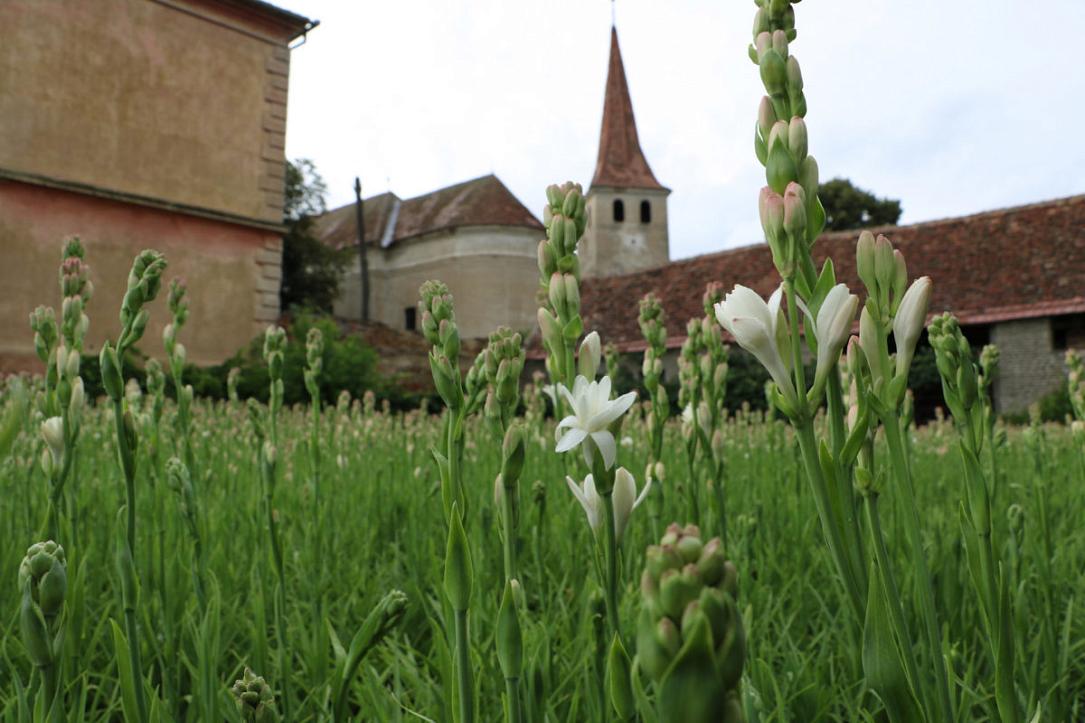 The Romanian village of Hoghilag, located close to Sighișoara, in central Romania, will host this weekend the Tuberoses Celebration. The flowers have been grown in the village since the 1960s.
Throughout the event, set to take place on August 5 and August 6, the public can visit the tuberose cultures in the village, attend perfume workshops, flower cooking sessions, flower jewelry workshops, as well as film screenings, concerts and sample the traditional food of the area. The visitors can also try a cycling tour of the flower fields and of the evangelical churches in Valchid, Prod and Hoghilag, and of the Armenian Church in Dumbrăveni.
The event will take place in the yard of the Evangelical Church in Hoghilag. The church, first documented in 1446, was closed after the Saxon residents left the area but it is being reopened for tourists especially for the event.
"Just as France has the lavender fields, Romania has the fields and gardens of tuberoses in Hoghilag. With a tradition of over 100 years in growing tuberoses, Hoghilag is called today the Land of Tuberoses. We designed the Tuberoses Celebration as a concept event, which shows both the traditional side and the cultural side of the Hoghilag land," Claudia-Romana Rista, executive director of the event, said.
The cycling tour is paid. All the other events in the Tuberoses Celebration are free.
Hoghilag can be reached by train until Sighișoara, and then by cab to the village. For those coming by car, the village is located 16 kilometers away from Sighișoara, 24 kilometers away from Mediaș and 79 kilometers away from Sibiu.
The full program of the event can be checked here.
editor@romania-insider.com
Tuberoses Celebration
Normal