Video
Romanian song of the day: Zdob şi Zdub & Advahov Brothers – Trenulețul (Moldova, Eurovision 2022)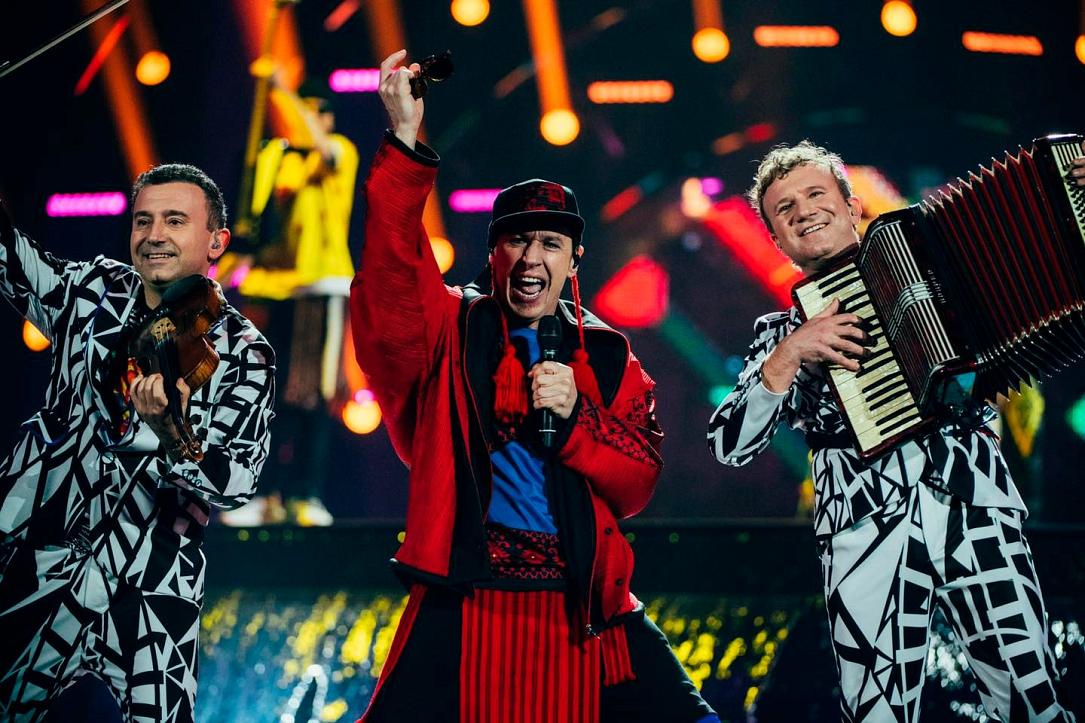 Folk-rock legends Zdob si Zdub come back with a bang at the Eurovision Music Contest 2022 after joining forces with the Advahov Brothers for this song that is nothing short of a masterpiece. Trenulețul (The Little Train) blends the famous "Hey! Ho! Let's Go!" (The Ramones) chorus with Romanian/Moldovan folklore for an electrifying effect.
The live performance in the Eurovision semifinal in Torino, on May 10, generated an enthusiastic response from the public, similar to that of the Ukrainian performance.
However, the song is not only very joyful and catchy, but it also carries a very deep message for those who understand the lyrics: one about two countries and one people – Romania and Moldova. There are multiple references to this in the song.
As the train departs from Moldova's capital Chisinau to go to Romania's capital Bucharest, it doesn't understand if it passes through two countries or the same one; "new country, old country", two countries that are sometimes together, sometimes apart. In both countries, people dance the "hora" together and the violin songs are charming, which is why the train feels as if it never left the country and simply went "from home to home".
The message really strikes a chord, especially in the current context in which Moldova is under direct threat from Russia's invasion of Ukraine. And the effect is that one will dance to the merry folk tunes of the Advahov brothers and still have tears in his eyes.
This is definitely our favorite song at this year's Eurovision and, although Ukraine are the clear favorites (their song is also very good), we see Moldova as a strong contender for the top 3.
Zdob si Zdub are already at their third appearance for Moldova on the Eurovision stage. Their first one was in Kyiv, in 2005, with Boonika Bate Doba (Grandma Beats the Drum), when they finished 6th. They also competed in 2011 and finished 12th.
Bonus tracks:
Zdob si Zdub & Advahov Brothers – Trenulețul (Official video with English subtitles)
Zdob si Zdub – Boonika Bate Doba (Eurovision 2005 Final)
Our Zdob si Zdub favorite – Moldovenii s-au nascut
Plus a sample of Romanian folklore by the Advahov Brothers' Orchestra - Suita Romaneasca
andrei@romania-insider.com
(Photo source: Orchestra Fratilor Advahov Facebook page)
Normal