Romanian President believes that Pope Francis will come to Romania in 2018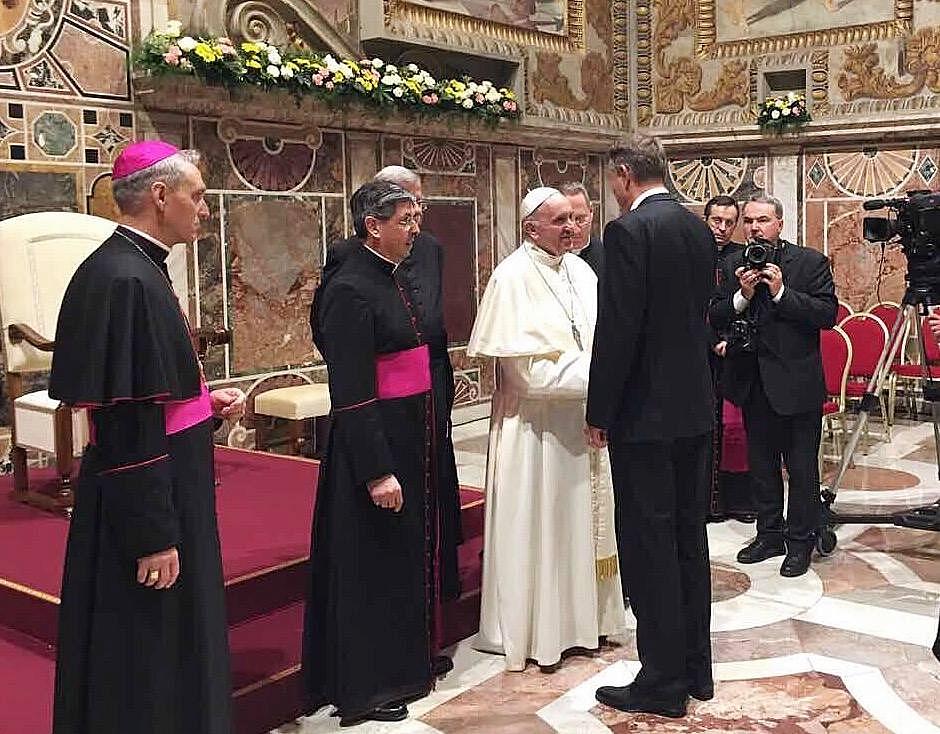 Romania's President Klaus Iohannis believes that Pope Francis will come to Romania in 2018.
On Friday last week, His Holiness Pope Francis received in audience 27 EU heads of State and Government, including the Romanian President. The EU leaders met in Rome on that day for the special summit marking 60 years since the Treaty of Rome was signed, which  brought about the creation of the European Economic Community (EEC) on which the European Union was then built.
After meeting Pope Francis, President Iohannis said that he once again invited His Holiness to visit Romania, and that he seemed "very interested" in the invitation.
Answering to a journalist's question about his meeting with Pope Francis, the President said: "I reiterated my invitation, which I made in 2015, to visit Romania in 2018. I reiterated this invitation that I also made a week before in a formal way, in writing. A response to an invitation is not given in such a format, but at first he seemed very interested and I am sure that all the necessary steps will be taken and, if possible, I believe that he will come."
Klaus Iohannis extended a direct invitation to Pope Francis to visit Romania in May 2015 when he visited the Vatican. The Pope accepted the invitation, the Romanian Presidency announced at that time.
In November last year, the new Romanian Ambassador to Vatican, Liviu-Petru Zapirtan, met with Pope Francis to present his accreditation letters. At the end of the meeting, His Holiness told the Ambassador: "Pray for me, and I hope to pay you a visit."
If he accepts the invitation and comes to Romania, Pope Francis will be the second pontiff to visit the country after Pope John Paul II's visit in May 1999.
Irina Popescu, [email protected]
(Photo source: Klaus Iohannis on Facebook)
Normal