Romanian museums get involved in search for US airmen fallen in World War II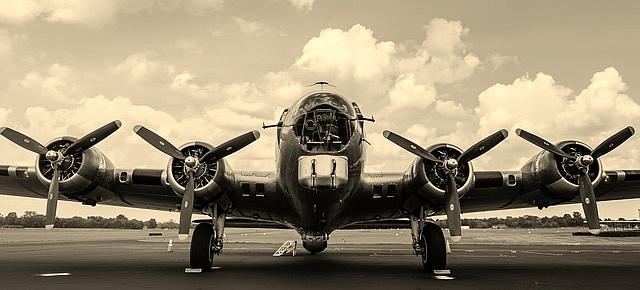 The National Museum of History of Romania (MNIR) has signed a collaboration agreement with the United States Defense POW/MIA Accounting Agency (DPAA) to identify the places in the country where six US military aircraft fell down during the Second World War.
Within the same project, the US agency is collaborating with the Defense Ministry, the Princely Court museum complex in Târgoviște and the Argeș County Museum.
"The purpose of the humanitarian collaborative effort is to locate fallen airmen who gave their lives serving their nation during World War II," the US agency said in a press release.
The project takes place until August 2019 and had a first stage in between August 28 and September 14 of this year. A Romanian-American team undertook archaeological investigations in the village of Zilişteanca in Buzău county, the village of Tânganu, Fundeni commune in Călăraşi county, and in Giurgiu, in the county of the same name.
Other sites are to be researched with the involvement of museums in Dâmboviţa and Argeş.
The team recorded all the points where fragments of three US aircraft fallen at the beginning of June 1944 were found. They also researched the metallic items found and performed various measurements on site.
This first stage of the project aimed to narrow the search areas and to gather info related to the members of the teams who are still missing in action.
The DPAA's Europe-Mediterranean Directorate works to account for more than 22,000 Americans missing from World War II in 37 countries across Europe, the Mediterranean, and North Africa.
More than 82,000 Americans remain missing from Second World War, the Korean War, the Vietnam War, the Cold War, the Gulf Wars and other conflicts, according to the DPAA.
(Photo: Pixabay.com)
Normal