Romanian magistrates defend rule of law with protest in Brussels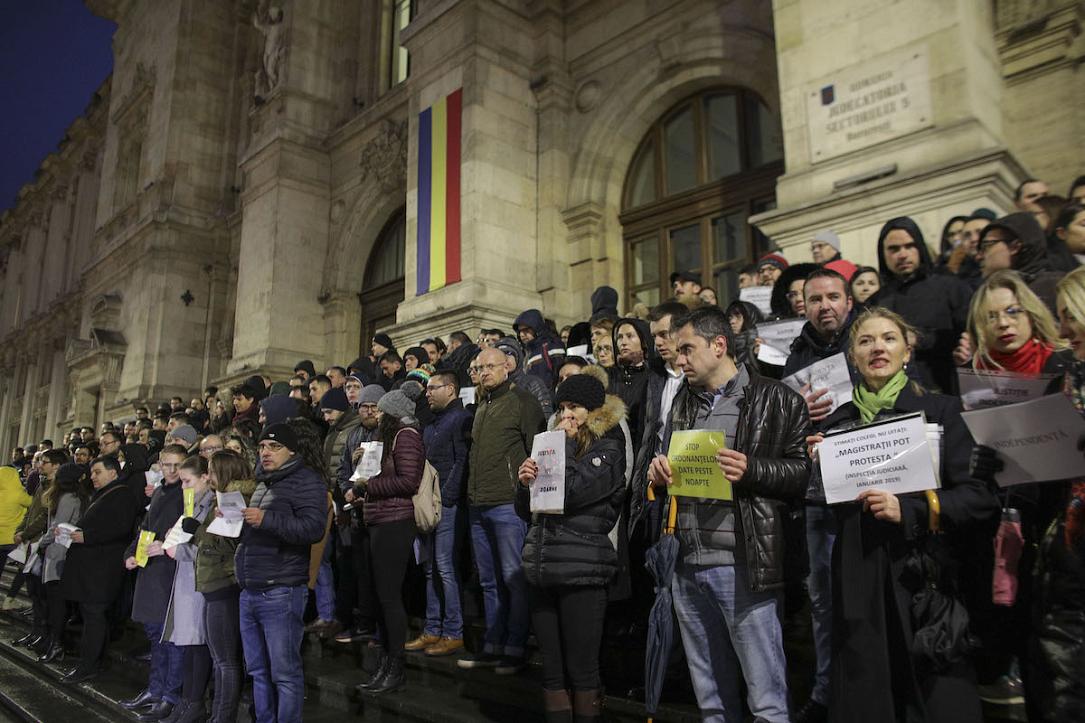 A delegation of 30 Romanian judges and prosecutors from courts of all levels across the country will travel on April 4 to Brussels to discuss with European Commission's First Vice President Frans Timmermans about the reasons behind the protests of magistrates in Romania, judge Cristian Danilet announced on March 8.
The move comes after a series of magistrates' protests against Government amending the justice laws by emergency ordinances with the result of impairing the functioning of the judiciary system.
"We have formed a delegation of 30 judges and prosecutors who will go to Brussels on April 4, we will be in front of the European Commission to protest there, and meet Mr. Timmermans and the justice commissioner," Danilet said, according to Europafm.ro.
Magistrates have explained that they are still dissatisfied and they do not believe that the problems generated by the emergency ordinance (OUG) 7/2019 that amends the justice laws will be solved with a new ordinance.
Magistrates said that they are unhappy with the fact that in Romania there is a practice of changing the justice laws by emergency ordinances and without proper consultations of those who work in this sector. This brings unpredictability and impairment of the magistrates' career.
Magistrates also say that the establishment of a special section of prosecutors dedicated to investigating magistrates is contrary to international standards and is not justified, as criminality is not high among judges and prosecutors.
(Photo source: Inquam Photos / Octav Ganea)
Normal