Romanian IT&C retailer Flanco records Easter sales rise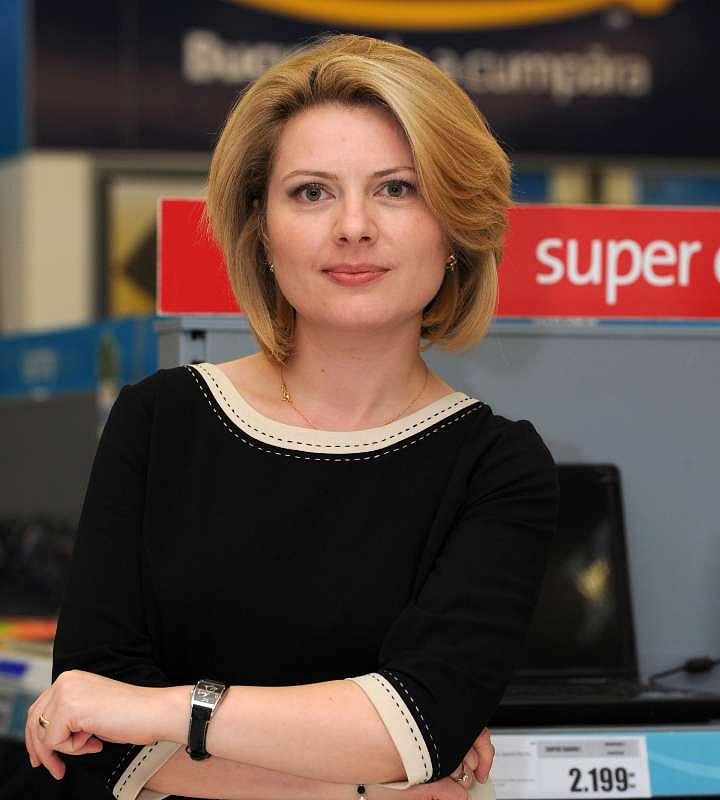 Romanian IT and electrical goods retailer Flanco has announced a rise in sales over the Easter period, which were some 20 percent up on last year. Flanco sales valued some EUR 4.6 million. The retailer's most popular products were televisions, washing machines, small appliances, tablet computers and mobile phones.
Flanco's CEO Violeta Luca (in picture) said the sales proved that the company has had "a good mix" of products and promotions. This year, the firm is aiming for 15 percent growth on 2012, when sales valued EUR 137 million, putting Flanco in second place within its sector.
Flanco is owned by businessman Iulian Stanciu and currently has 78 stores across Romania. The company's EUR 137 million turnover in 2012 was 25 percent higher than in the previous year and its market share also increased to 13 percent.
Flanco's investments in modernizing and expanding the existing stores, but also in opening new stores, amounted to over EUR 2.5 million in 2012.
Normal