Romanian Govt. survives no confidence motion amid street protests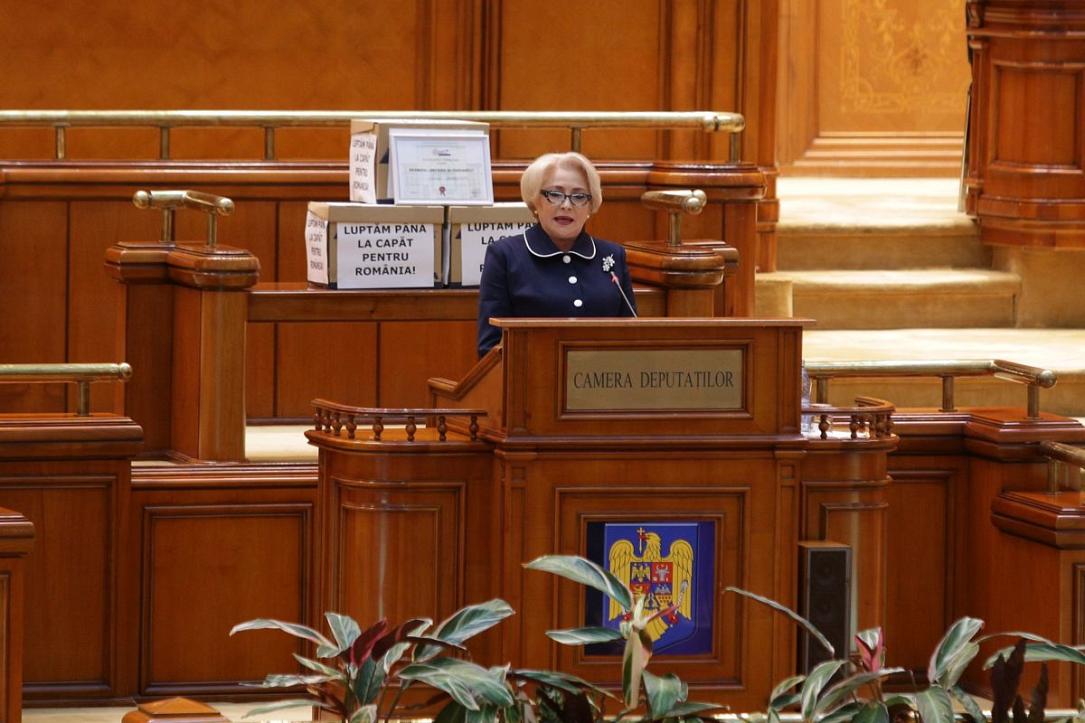 The no-confidence motion against the Romanian Government led by Viorica Dancila failed as the opposition only gathered 166 of the needed 233 votes for it to pass. The result was predictable as the ruling coalition's MPs didn't even take part in the vote and neither did the Hungarian Union's (UDMR) MPs.
During the political speeches before the vote on the motion, the opposition MPs accused the Dancila cabinet of trying to keep Social Democratic Party (PSD) leader Liviu Dragnea out of jail. Meanwhile, PM Viorica Dancila held a one-hour speech in which she accused the opposition of lying and manipulating the public. She spoke about pension and salary increases and about Romania's good economic results under PSD. However, she also made several mistakes in her speech, referring to the World Bank (Banca Mondiala in Romanian) as the Monetary Bank (Banca Monetara in Romanian), according to News.ro.
A few thousand people gathered in Izvor Park, next to the Parliament's Palace, to protest against the ruling coalition. They asked for the Government's resignation and were greeted by opposition leaders. A few dozen people also gathered close to the Parliament's Palace in support of the Government.
Former Romanian president: No-confidence motion lacks 50-70 votes to pass
Pro- and anti-govt. rallies expected at Romanian Parliament during no-confidence motion vote
editor@romania-insider.com
(Photo source: INQUAM Photos, Photo by: Octav Ganea)
Normal