Romanian film review – The artist & the last miners: Planet Petrila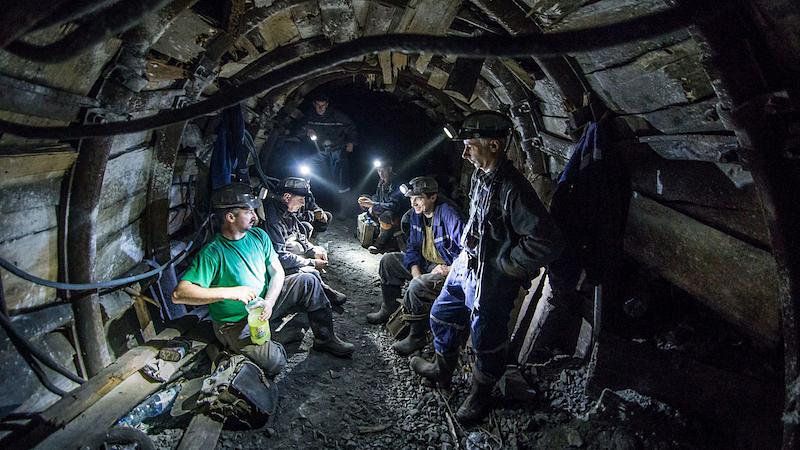 Young filmmaker Andrei Dăscălescu made a splash with his 2009 feature debut, the affectionate Constantin and Elena, a documentary on an elder couple and their love story spanning decades. His following doc has been anticipated with the same enthusiasm, and it certainly delivers.
Planeta Petrila/Planet Petrila has been doing the festival circuit, both locally and internationally, and quite successfully. I watched the film in June at the Transilvania Film Festival/TIFF, where it premiered in Romania, and both screenings were a blast, with a beautifully receptive audience, both during and after the screening. In short, they loved it.
Which is not hard to do since it tackles a pressing matter and features a very charismatic protagonist. The former is the closing of the mine in the Transylvanian town of Petrila (formerly the country's mining center and currently in a desolate post-industrial state) and the struggle of some of its inhabitants and their allies to maintain its (mining) history and heritage. Visual artist Ion Barbu, himself a former miner in Petrila, has been fighting for years to draw attention to the dangers of demolishing former mining landmarks, as well as build a cultural identity for the town by painting its deserted buildings, organizing an underground theatre festival and other socially-conscious actions. Thanks to these efforts, several buildings were indeed listed as part of Romania's industrial heritage.
Watching Barbu and his friends achieve this victory is a fun ride, but the social aspect is only marginally touched upon. With such a serious background, it would have been interesting to know more about an area losing a way of life, even if it meant poor health and early death for the ones it supported. An insight is provided by a miner which is chosen to speak for the community. The fittingly named Cenușă (soot) is a man of few but striking words, whose sad, gentle eyes tell a story deeper and more touching than the film chooses to tell.
As brilliant as Barbu' irreverent humor and actions are, I couldn't help longing to know more about the (working) community Cenușă stands for. Without it, all the flashier elements of the film seem just that: mere flashes, and the film itself only scratching the surface, even if skilfully. It is easy to like Planet Petrila but ultimately I was left thinking that the film misses its chance of treating a complex subject with more depth by losing the agenda, looking at all sides of a story, and asking more questions rather than delivering easy answers.
That Planet Petrila is still a handsome, engaging film is mainly Barbu's credit. He is the epitome of the socially and politically active artist, with glorious charm to boost.
Planet Petrila is currently part of HBOs summer schedule. You can catch it on TV or stream it on their VoD platform HBO GO.
https://www.youtube.com/watch?v=0mpMHKZCNuc
Ioana Moldovan, columnist, [email protected]
Normal