Romanian entrepreneur builds one meter of highway to protest poor infrastructure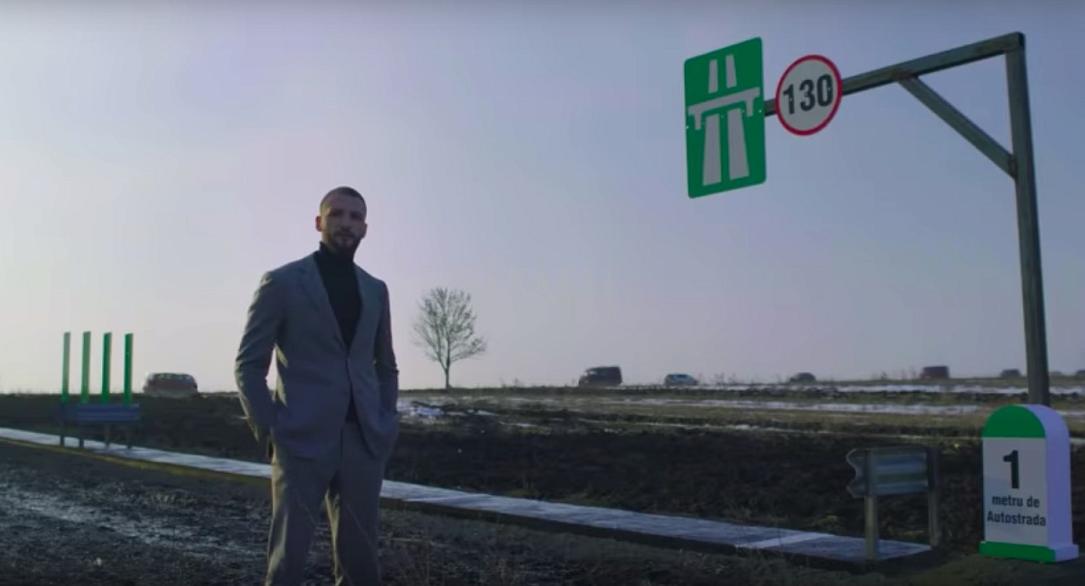 Romanian entrepreneur Stefan Mandachi, the owner of the biggest Romanian fast-food chain – Spartan -, has built one meter of highway near Suceava, in North-Eastern Romania, to protest the lack of modern road infrastructure in the region.
He spent EUR 4,500 to have the 1 meter of highway built by a construction firm on a field between the famous Putna and Voronet monasteries, this being the first meter of highway in Romania's Moldova region, according to Monitorul de Suceava. The investor said he did this to protest the authorities lack of interest in building highways, especially in the Moldova region, which is the country's poorest.
Stefan Mandachi plans to inaugurate his highway on March 15 at 15:00, when he will also stop the activity of all 40 Spartan restaurants throughout the country for 15 minutes. He urged other local entrepreneurs to join his protest and do the same. he also posted a video on YouTube in which he explained his initiative.
In February, Mandachi printed thousands of posters with the message "Romania wants highways", which he distributed across the country.
editor@romania-insider.com
(Photo source: print screen from YouTube video)
Normal