Romanian currency reaches lowest level vs EUR after central bank's move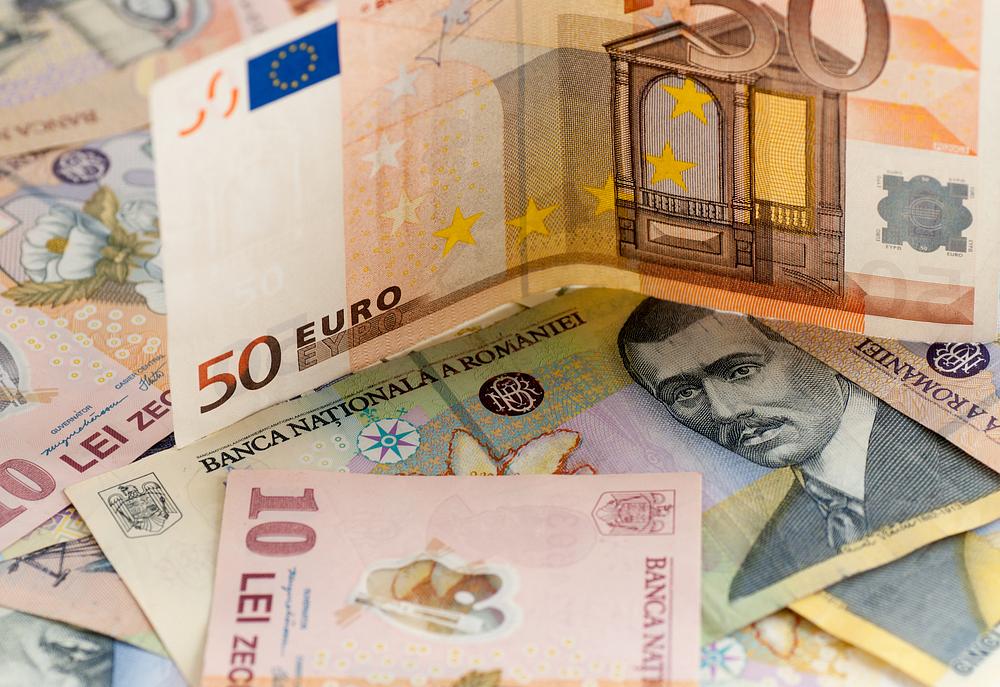 Romania's local currency RON weakened on Wednesday, January 9, to its lowest nominal exchange rate versus the euro. The European currency (EUR) was quoted at RON 4.6722, according to the central bank's official rate. However, compared to the previous day, Romania's currency weakened by only 0.11%.
The weakening occurred after the central bank decided in its January 8 board meeting to maintain the policy rate at 2.5%. Under a broader perspective, the Government's latest economic policy steps surfaced in the controversial emergency ordinance on supplementary taxes came amid already increasingly pessimistic scenario to further deteriorate investors' confidence.
Romania's GDP remained robust at above 4% in the third quarter last year, but the outlook for this year is much more bearish: Banca Transilvania sees 2.8% growth, less  than half of the GDP growth in 2017.
Under an even broader perspective, Romania's growth cycle approaches the peak level and a currency correction would fix the wide external deficit while providing the necessary impetus to local producers. Central bank's rhetoric was not supportive for such a scenario so far, though, and the January 8 decision visibly disappointed investors that expect rising inflation and weaker currency as a result of the Government's steps.
(photo source: Shutterstock)
Normal