Romanian billionaire dies while serving prison sentence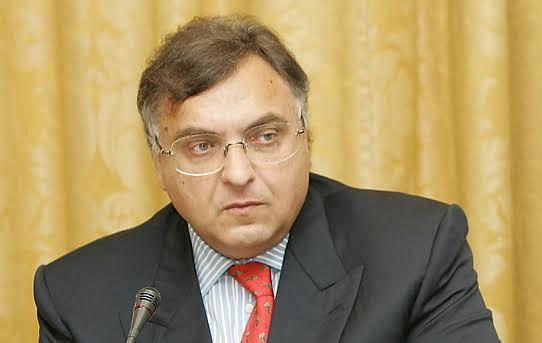 Dan Adamescu, one of Romania's richest and the owner of landmark buildings in Bucharest such as the Intercontinental Hotel and the Unirea Shopping Center, died on Monday night. He was 68.
Adamescu's death was announced by his daughter in law, Adriana Constantinescu, at Romania TV news channel. Representatives of the Romania Libera newspaper, which Adamescu also owned, confirmed the information for local News.ro.
Dan Adamescu had been serving a jail sentence of four years and four months for bribing judges. He was also being prosecuted by the National Anticorruption Directorate (DNA) in another case related to the bankruptcy of his insurance company, Astra Asigurari, in August 2015.
He was incarcerated on May 27, 2016. His health condition got worse while he was in jail, according to his family. On November 7, 2016, Adamescu had knee surgery. He also had cardiological, neurological problems and diabetes, which made his recovery after surgery more difficult.
On November 23, 2016, a local court rejected Adamescu's parole request, although he had serve a third of his sentence, according to a statement from his family. At the end of December 2016, Adamescu was taken to a private hospital in bad condition and admitted into the hospital's intensive care unit. His family claimed that the Romanian authorities didn't allow them to visit him at the hospital.
Dan Adamescu was for many years one of the most powerful people in Romania. Besides Astra Asigurari, one of the biggest local insurance companies, he owned the Unirea Shopping Center, the Intercontinental Hotel, several office buildings, including the one that hosts the Bucharest Stock Exchange, the Rex Hotel in Mamaia, the Romania Libera newspaper, as well as a construction company.
In 2013, Adamescu was second on Forbes Romania's rich list, with an estimated net worth of some EUR 950 million.
He was one of former President Traian Basescu's biggest supporters, according to the local media. In fact, his legal problems started towards the end of Basescu's second mandate.
In May 2014, Adamescu was indicted for bribing two judges to get favorable sentences for his companies in insolvency lawsuits. In June 2014, he was arrested and then a local court placed him under house arrest.
Then, in August 2015, things went even worse for him, as the Financial Supervisory Authority (ASF) forced his insurance company into bankruptcy. Controls carried out by ASF revealed that Astra Asigurari had a bad financial condition and that the company had used the policyholders' money to finance other businesses Adamescu owned, including his media business and the Romania Libera newspaper. Former Prime Minister Victor Ponta directly attacked Adamescu at that time saying that he had stolen the policyholders' money.
Then, in early 2016, the National Anticorruption Directorate (DNA) started prosecuting Dan Adamescu for Astra's bankruptcy. The prosecutors charged him with mismanaging the company and getting benefits for himself and the group of companies he owned. His actions had caused a EUR 190 million damage to the company, according to the prosecutors, who seized most of Adamescu's assets to recover that damage. The case was sent to court in December 2016.
Last year, the prosecutors also asked for the arrest of Adamescu's son, Alexander Adamescu, who lives in London with his family. The Romanian authorities issued a European arrest warrant on his name. Alexander Adamescu has been battling with the Romanian state in the past year. He hired a famous American law firm to represent his family in an international lawsuit against the state. He claims that the Romanian authorities had been pursuing him and his father for political reasons.
Besides the legal problems, Dan Adamescu also had personal problems. In late 2015, his wife filed for divorce asking for EUR 10 million damages and half of the family's fortune. Since then, the businessman has been battling with his ex-wife for control over the Unirea Shopping Center, one of Bucharest's biggest malls.
Romanian millionaire's wife speaks of alleged state-sponsored kidnapping attempt
editor@romania-insider.com
Normal