Romanian alpinist fights to save the rarest fish species in Europe, contemporary with the dinosaurs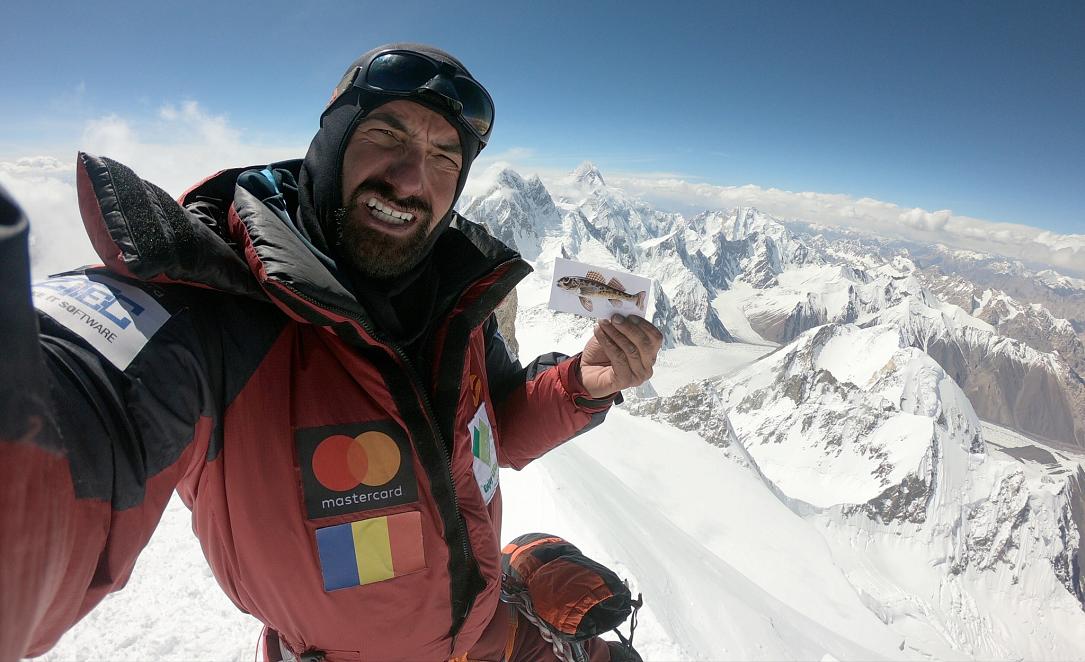 Famous Romanian alpinist Alexandru Gavan, who has climbed seven of the world's 14 peaks over 8,000 meters, is fighting to save the rarest fish in Europe and one of the oldest in the world from extinction. The fish, known as "aspretele" (Romanichthys valsanicola), is a live fossil that is over 65 million years old, which means that it lived around the same time as the last dinosaurs.
The fish lives only in a small valley in Romania's Fagaras Mountains – the Valsan Valley, a protected area affected by illegal works and reckless exploitation.
"Although there are extremely few specimens left and the species is protected, both nationally and internationally, with all possible forms of protection, the current pressures and threats against it are greater than ever," Alex Gavan warns in a Facebook post.
Photos taken by his project team in the Valsan Valley this spring show the magnitude of the ecological disaster in the area. A dam that serves a hydropower plant in the area doesn't allow any water to flow downstream. Simultaneously, the theft of gravel from the riverbed, the unauthorized cutting of trees along the river, and dragging logs through the riverbed have altered the habitat of this ancient fish.
However, Gavan hopes that a recent meeting he had with officials from the Romanian Waters national company and the National Environment Guard will determine the authorities to act and stop the illegal activities in Valsan Valley and other similar mountain valleys, affected by illegal works and reckless exploitation.
"From the observations I often make in the field during my mountain training, at this moment, the servitude flow is not respected on the vast majority of rivers. We are now witnessing an environmental crime that is becoming more chronic every day, because the lack of water downstream of the dams in the country means the lack of necessary conditions for the existence of aquatic habitats, implicitly the disappearance of biodiversity and lack of life in these valleys. The Romanian state must respect its own laws, no more, no less," Gavan says.
Alex Gavan launched his campaign to save this fossil fish in July 2019 as he conquered the seventh peak of over 8000 meters - Gasherbrum 2.
He formed a team that is working on the project to save the "asprete" fish through ecological reconstruction, directed reproduction, and repopulation actions. The team has also developed a national action plan to save the fish.
Alex Gavan, 38, is one of the top Romanian mountain climbers. He conquered his first peak over 8,000 meters – Cho Oyu (8,201 m) in 2006. He then continued with Gasherbrum I (8,080 m) in 2007, Makalu (8,485 m) in 2008, Manaslu (8,156 m) in 2011, Sishapangma Main (8,027 m) in 2013, and Broad Peak (8,047 m) in 2014. He performed all of his climbs without using additional oxygen or Sherpas.
editor@romania-insider.com
(Photo source: Alex Gavan Facebook page)
Normal